What Does the Future of Retail Hold? Consumers Have Grown Accustomed to Conveniences, Technology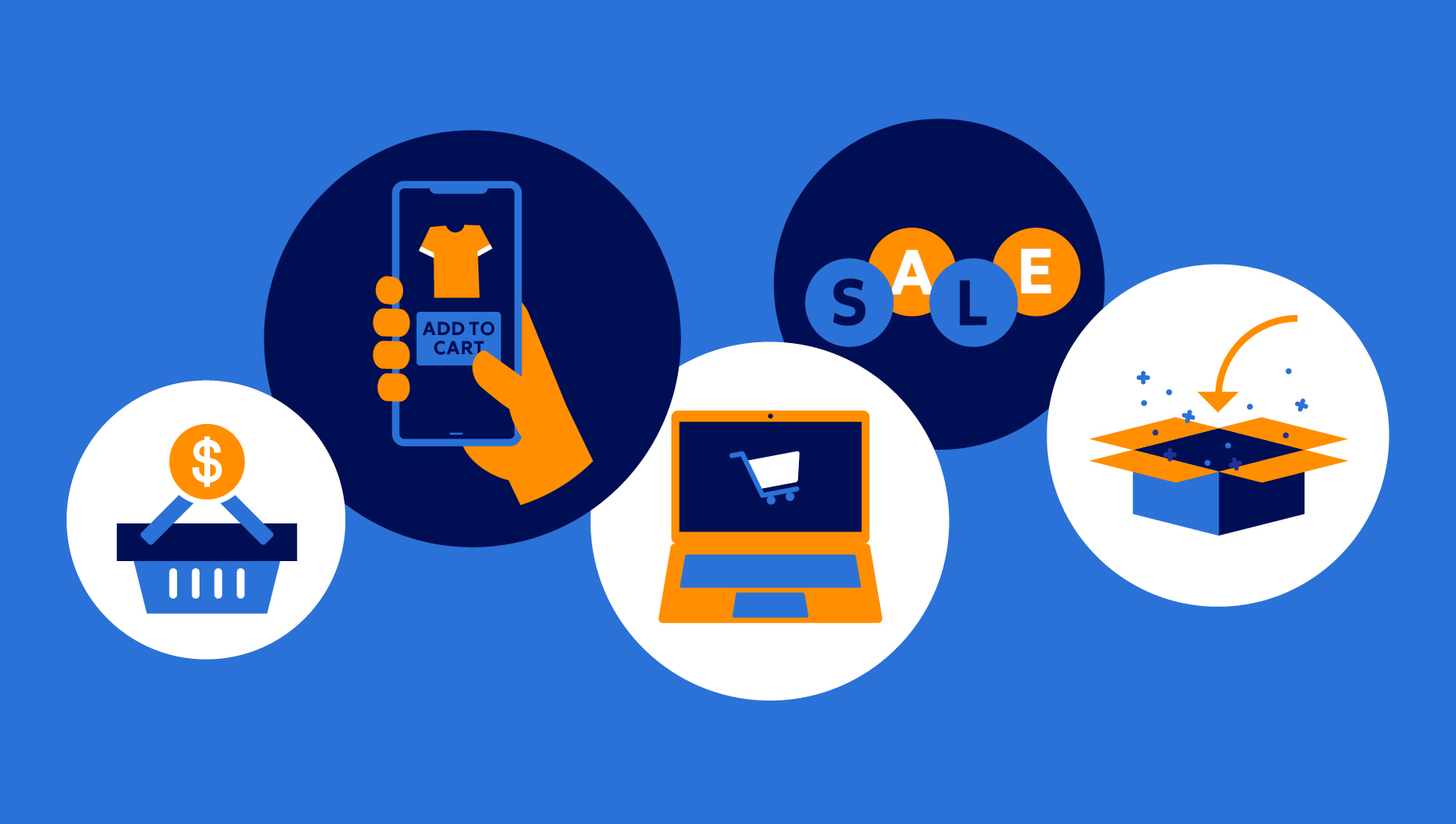 Any major event with substantial economic impact and unprecedented shifts in market expectations naturally accelerates change—but a "major event" may be an understatement when history looks back on the global COVID-19 pandemic that has gripped the U.S. and the world since early 2020. Not only is the pandemic causing serious health issues and dramatic loss of life, but its economic impact has been devastating for so many.
However, despite lockdowns, business closures, job losses, supply shortages and other events that directly impacted companies of every shape and size, there also came opportunities that are almost certain to remain a lasting part of the way things operate as we start to recover from the pandemic. Remote interaction (RI), artificial intelligence (AI), big data, a dramatic increase in e-commerce, a rise in entrepreneurial intensity, the re-analyzation of workplace culture—and even drones delivering to the front door—are just some of the things that are likely to be permanent in the new normal.
To get a greater picture of what to really expect, we asked the experts—members of the faculty from each of the nine undergraduate business majors at the Whitman School— to share their insights into the future of the post-pandemic business landscape.
The pandemic has triggered long-term impact on the retail industry, including shifts in consumer shopping behaviors, personalized marketing efforts, amplifications of digital experiences and reinvention of retail space.
2020 was a difficult year for retail, in general, particularly in apparel and accessories (including shoes), which were down as much as 27.2%, according to Shelley E. Kohan, adjunct professor of retail management. Department stores, too, were hard hit—down 18.1%, and it seems that almost weekly another closure of a major retailer has been announced. But there was some good news, too. Discount stores, including warehouse clubs, home improvement stores and supermarkets, all experienced growth in the last year, up 7.9%, 14.7% and 12%, respectively. Much of this was due to people stocking up on supplies and having more time at home to complete long-ignored renovation projects.
Streamlined commerce will continue to be a focus for consumers even after the pandemic is over, as consumers have become accustomed to the convenience of curbside pickup, click-and-collect, expedited shipping and online shopping. According to Kohan, even baby boomers, a demographic that had previously been hesitant to adopt many of the more technology-based shopping options, have jumped on board.
Retailers will continue to develop additional processes to accommodate contactless services, including mobile payment and self-checkout. And it will likely take a while for those who feared contracting COVID-19 from crowds to venture back to stores, causing, at least temporarily, a shift to expedited and fewer shopping trips where consumers purchase more per visit.
Convenience will dominate long after the pandemic has passed and will continue and expand the use of store apps, loyalty programs that facilitate transactions, last-mile delivery improvements and easy return processes, according to Kohan. At the forefront will be efforts that are highly personalized and directed to individual customers from data collected from a variety of sources. Two-way communication between customers and brands will be essential and expected. And the use of virtual assistants and chatbots will enhance product recommendation services and customer feedback programs.
Near-sourcing will continue to trend up, as well as the technologies that are rapidly developing to enable and support localized, curated assortments by store locations.
"Overall, retail has been forever changed by the pandemic," says Kohan. "Consumers' priorities have shifted, and shopping preferences have experienced step changes. The adoption of digital technologies will become more widespread across multiple generations, and physical retail will revert back to localized small format stores. Ultimately, retailers who embrace this shift will develop and grow a deeper loyal customer base."
ADVISORY BOARD INSIGHT:

Lizanne Kindler Believes Customers Will Return to Stores for a More Personal Experience
Whitman Advisory Council member, CEO of Talbots and executive chair and interim CEO of Ascena Lizanne Kindler is optimistic and confident about the future of retail, although she also confirms that the landscape will never be quite the same.
Apparel retailing had already been upended prior to the pandemic, particularly for those retailers relying on brick-and-mortar locations. Customers already expected to shop with ease, free shipping, overnight delivery and very little human interaction, and the pandemic has only accelerated these expectations, which in turn has meant the end for retailers that were not able to adapt. Retailers who survived are those able to unlock the digital side of the business, and that will continue, Kindler says. She also notes that "stores are not going away." She believes customers will return to stores for the social and tactile experience they love. "The key to success will be to maximize both sides—having a true view to servicing and operating with an omni view to the customer experience," she says. "The channels have to work in tandem to fulfill customer expectations seamlessly."
Post-pandemic, customers will still want to shop with ease, but they will crave an experience that "feels less transactional and more personal than the Amazon experience," according to Kindler. "There has been a general reset of what is important in life, and customers will engage with brands they fundamentally feel connected with—whether it's through a cause they support, a commitment to shopping local or companies that actually try to build relationships with their customers. This goes beyond points and loyalty programs. It's about creating a dialogue," she says.
While the history books are not quite yet closed on the pandemic, there are many glimmers of hope and the certainty of change on the horizon. Those who intend to succeed in a post-COVID-19 business landscape will need to plan, adapt, accept and learn from both the painful and the productive lessons they've witnessed—all while being open to innovation, entrepreneurial intensity, data-driven decisions and the resiliency needed to continue to thrive.