Whitman School of Management Announces STEM-Designation for MBA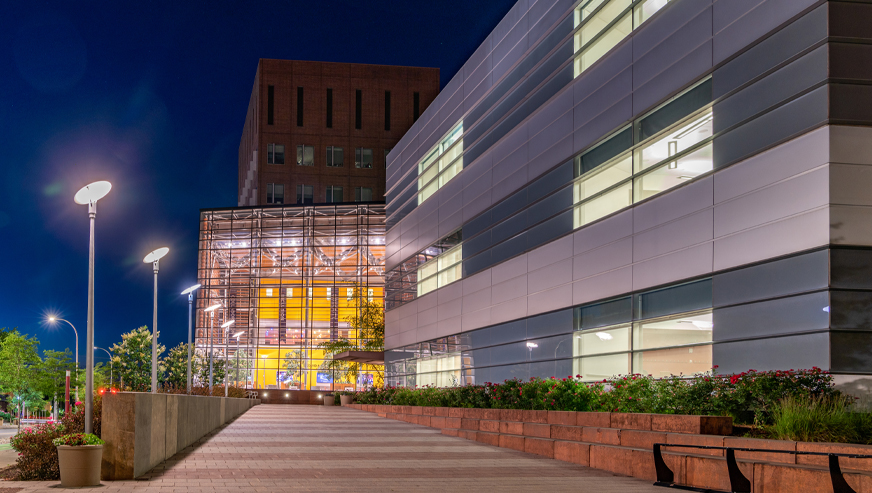 The Martin J. Whitman School of Management at Syracuse University announced today that its MBA program will be classified as STEM-designated for students who successfully complete concentrations in accounting, business analytics, finance, marketing and supply chain management. The class of 2022 will be the first to graduate with this new STEM-certification.
"The STEM-designation for our MBA program reflects the commitment of our faculty to prepare students for a fast-changing business environment that includes cutting-edge technology, data analytics as well as creativity and forward-looking innovation. These areas are fundamental to modern business and therefore central to our MBA education. Our required curriculum and broad set of elective courses emphasize these skills and abilities already," said Alex McKelvie, associate dean for undergraduate and master's education and professor of entrepreneurship. "Receiving STEM-designation appropriately reflects our MBA programmatic emphasis and facilitates students' success in industry after graduation."
A STEM-designated program allows international students on an F-1 visa to extend their time in OPT (Optional Practical Training) from 12 to 36 months in the U.S. This makes graduates from STEM-designated programs more hirable and gain valuable experience relevant to their field of study. The Whitman School already has STEM-designation for their M.S. programs in business analytics, finance, marketing and supply chain management.
"We are delighted to be able to support our international students and their dream of launching their careers here. STEM-designation is a testament to the Whitman School's belief that our students are well prepared for careers in business that reflect STEM-based skills and industries. Receiving this designation brings our current students closer to these dreams and will help to signal to prospective students that we will support them throughout their careers," says McKelvie.