We're a community of connectors here at the Whitman School focused on exposing you to interdisciplinary perspectives, active learning and diversity of thought and experience. Our faculty members are no exception, as they combine academic accomplishment and acclaimed research with the real-world appreciation and proficiency of top practitioners.


Tradition is paramount here. We're proud to be Orange. Since 1919, our faculty has been committed to supporting your journey and helping ensure your success by remaining perpetually curious, discovering and sharing their knowledge, contributing perspective on front-burner issues and building and nurturing meaningful relationships.
Research Articles
Whitman research spans a diverse range of topics and areas of expertise. This is reflected in Whitman publications showcasing our faculty research accomplishments, research labs, centers and institutes, as well as academic journals housed at Whitman.
Jan 19
5 p.m. - 6 p.m.
Flaum Grand Hall
Nov 11
12 p.m. - 1:30 p.m.
Faculty Seminar Room (525)
Centers and Academic Areas
Centers and Institutes
At the Whitman School, we preach experience by doing. As a result, we support various centers and institutes devoted to the practice, expertise, and real-world applications in the study of business. Their shared mission is to advocate business practice in a comprehensive range of areas -- from sustainable enterprise to global commerce. The centers and institutes offer our students thought leadership and hands-on experiences through speakers, practice, forums, conferences, and events.
Academic Areas
We believe a well-rounded education is about more than just business courses — it's about providing dynamic, relevant experiences that ensure you build a competitive edge in the global business marketplace. Our students study under the leadership of exceptional faculty members who are highly esteemed as world-class scholars and researchers. Published in numerous leading journals, they are committed to advancing management theory and practice in accounting, entrepreneurship, finance, management, and marketing.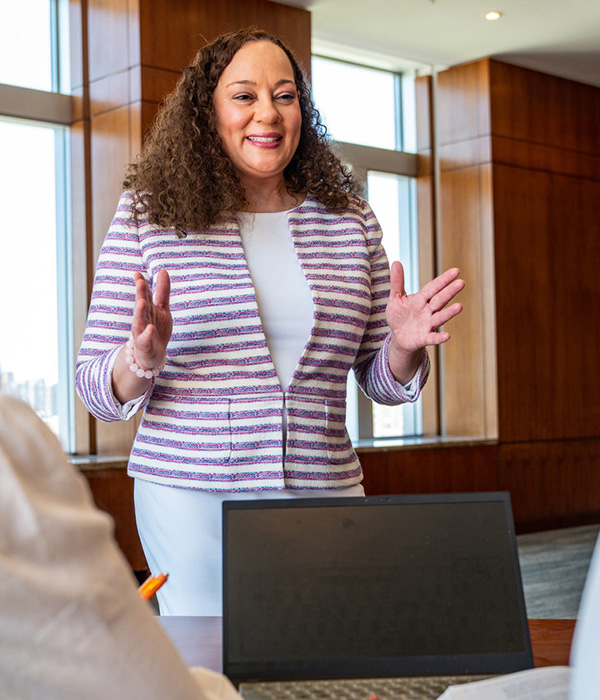 Faculty & Staff
Directory
With nearly 100 faculty serving Whitman students across the undergraduate, graduate and Ph.D. programs, our thought leaders help discover new knowledge, foster industry leadership and create relationships that last well beyond our students' time on campus.
Whitman Professor Sees Opportunities for Entrepreneurs in Blockchain, Cryptocurrencies and ICOS
Cristiano Bellavitis
Assistant Professor of Entrepreneurship
There's a lot of debate over whether cryptocurrencies are useful or not. This is a new area that has been less researched compared to more traditional sources of finance, and there's a lot we don't know about yet.
Assistant Professor of Entrepreneurship Cristiano Bellavitis has been around the world and back, living in and visiting a variety of places from his native Italy to New Zealand. When he joined the faculty at the Martin J. Whitman School of Management in the fall of 2020, he hoped to experience the vibrant campus, see the sights and interact with students and colleagues. But arriving in Syracuse, New York, in the midst of a global pandemic meant he spent most of his first semester doing his research while cooped up in his new home instead.

This spring, Bellavitis looks forward to being in the classroom, working with colleagues and meeting students (both in person and virtually), as he begins teaching Introduction to Entrepreneurship at the Whitman School.

Coming from Auckland University in New Zealand, where he was a senior lecturer of innovation and entrepreneurship, he has had some experience teaching students from the U.S.

"I like American students. They are very engaging and very talkative, and this makes for a much more interactive and interesting class," Bellavitis explains, adding that he is eager to work with the students in his course, who will be a diverse mix from across many majors.

"I think the best way to start a business is to bring diverse backgrounds together," he adds, referencing The Medici Effect, a text on innovation by Frans Johansson that discusses how "breakthrough creativity happens at the intersection of different fields, ideas, people and cultures."

Bellavitis knows a thing or two about creating a business. An entrepreneur from a young age, he started several businesses in Italy in event management, electric vehicles and entertainment. His aptitude for creating business opportunities led him to pursue an undergraduate degree in management and banking from the University of Rome Lumsa and a master's degree in business administration from the University of Rome Tor Vergata. Fine tuning his interests, Bellavitis then earned a Ph.D. in management at Cass Business School, City, University of London.

He went on to teach in Moscow, Belgium, China and New Zealand before having the opportunity to teach in the U.S., where he considers the higher education system to be "the best in the world" and knew that the Whitman School was highly regarded in the area of entrepreneurship.

Today, his research is focused on blockchain with a special interest in cryptocurrencies, like Bitcoin, and initial coin offerings (ICOs), which have become a significant source of fundraising for start-ups. While many people have heard of cryptocurrencies, Bellavitis acknowledges that the concept is not yet commonplace — but he believes it might be one day soon.

A cryptocurrency is a digital or virtual currency that can be created by anyone using blockchain, an online ledger with strong cryptography to secure online transactions. A famous cryptocurrency is Bitcoin. Virtual currencies can be used to buy goods and services. However, considering that few real-world companies accept cryptocurrencies as payment so far, their use has been restricted to speculation or niche products and services.

"There's a lot of debate over whether cryptocurrencies are useful or not. This is a new area that has been less researched compared to more traditional sources of finance, and there's a lot we don't know about yet," Bellavitis says.

He compares the potential and skepticism around cryptocurrencies to how people once used a manual typewriter but now can't imagine functioning without the speed and convenience of a laptop. "It's just human psychology," he explains. "When something is new, people are skeptical about it. But, as blockchain becomes more established, cryptocurrencies, like Bitcoin, are becoming more legitimate, as well."

According to Bellavitis, the use of blockchain and cryptocurrencies has great advantages in the entrepreneurial space, where fundraising and investing are key to success.

"You can be an entrepreneur in New York and invest in a start-up in South America, but no one will ever actually see your face," he explains of this innovative way of doing business. "The concept fits well into a global economy, especially for entrepreneurs, as it helps new business around the world obtain funding and make safe, fast transactions without a third party intermediary."

Bellavitis acknowledges that there is little regulation in the area of cryptocurrency, and this is something that he hopes to further explore. "Regulating blockchain is very hard. We have seen similar difficulties around taxing digital transactions. In the crypto world complexities are magnified because, in many cases, there isn't a corporation, and location and founders' identities are uncertain," he says. "So how can governments regulate this space? Regulators are catching up and are also becoming promoters of industry evolution and standards — a key step towards industry legitimacy."

Aside from his research and teaching, Bellavitis keeps busy with his two current companies: Datasurge, a start-up providing data and cutting edge data science to small and medium enterprises; and Integer Investments, an investment company focusing on U.S. and European equities, currencies and real estate.

"These are valuable experiences for me," he says of his work as an entrepreneur. "It bridges the gap and reinforces what I do in my academic career. I'm eager share my experiences with colleagues and my students at the Whitman School."
By Caroline Reff
Need An
Expert?
Interested in finding an expert opinion on one of the many topics in which Whitman faculty do extensive research?