Despite Pandemic, Whitman Continues NYC Learning Opportunities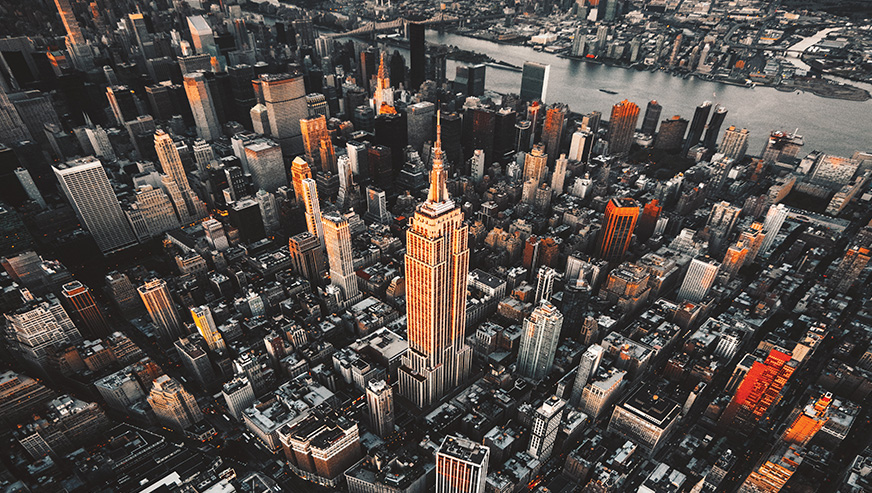 The Whitman Career Center team continued to provide students with opportunities to connect with and learn from our alumni network of leaders and change makers in New York City during the pandemic. Although many of these opportunities remained virtual during the spring semester and summer, students gained experiential learning.
"Whitman intends to be fully in-person with our career exploration trips as soon as employers can host us," says Kara Primrose, director of career services. "Until that time, we are grateful for the alumni and corporate partners who continue to help us deliver career exploration and programming virtually. There is no substitute for in-person interaction, but virtual programs have proven invaluable in exposing our students to industries and roles."
Plans are underway to bring the annual Marketing Career Exploration, Whitman on Wall Street and EEE in NYC back to in-person in January 2022. Also, programs will continue to be offered during the spring and summer 2022 such as Semester in NYC, May Marketing Senior Showcase, Whitman Women in Finance, Accounting Career Exploration Experience and the Fetner Real Estate/Architecture Program.
"We are always looking for new companies and partners for career exploration trips that span across all Whitman majors. Our long-term plan is to offer students from all of our programs an opportunity to participate in experiential learning, career exploration and networking trips in their career field," says Sara Garvey, associate director of corporate relations.
Inaugural Accounting Career Exploration Experience
Whitman continues to expand experiential learning opportunities and career exploration for students in its accounting program. This past summer, a group of students participated in the inaugural Accounting Career Exploration Experience held virtually over three days in June. With the advisement of Whitman's Accounting Advisory Board Chair, Jennifer Kreischer '88, Whitman provided a comprehensive set of experiences for students.
Students heard from alumni and corporate partners who work in New York City. Companies included BDO, Deloitte, EisnerAmper, EY, KPMG and PwC. Accounting students also engaged with members of the Whitman Accounting Advisory Board and a panel of alumni who work in accounting roles within their companies.
"The Accounting Career Exploration program was very informative and a great networking event because it was such a small group of people, which made asking relevant and important questions easier and encouraged. You really get down to the fundamental aspects and the culture of each firm directly from the employees," says accounting major Adam Wertheim '23.
Experiences such as the Accounting Career Exploration Experience are part of Whitman's effort to prepare students for the future of business through learning opportunities in New York City and other major business hubs.