Whitman's Undergraduate Program Achieves Highest Rankings Yet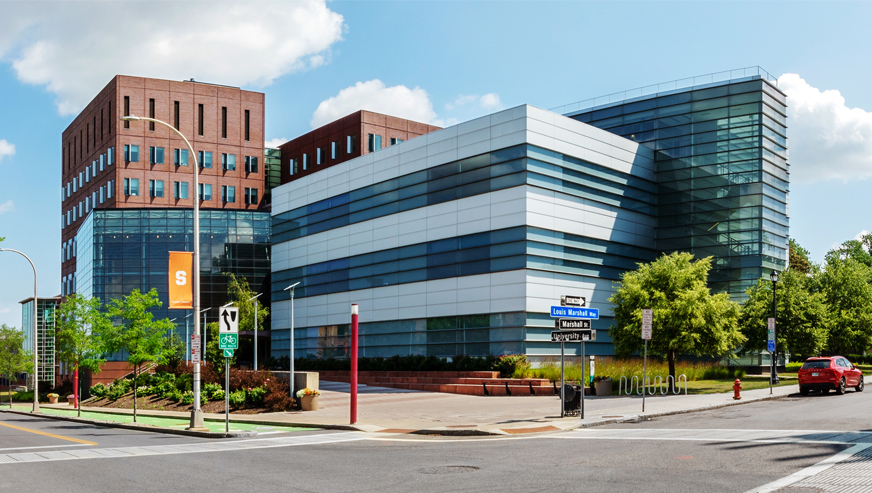 Syracuse University's Martin J. Whitman School of Management is now ranked #34 in the nation for its undergraduate program by Poets & Quants. This is the highest ranking the Whitman School has received from Poets & Quants, and an improvement from its #48 ranking last year. Whitman's previous highest rank was #43 in 2020.
The Poets & Quants' rankings methodology relies on three categories equally relating to Admissions Standards, Employment Outcomes at Graduation, and Academic Experience based on a survey of young alumni. In each of these categories, Whitman was rated higher than in all previous years.
"We are very proud of this latest achievement for our School. Our move to #34 is largely based on the strength of our admissions and placement efforts. We capitalized on a surge of prospective student interest during the past two years, and our career services team was able to facilitate a 90% placement rate at 3 months for the Class of 2021 versus 77% for the previous year's graduates," says Dean Eugene Anderson. "Our recent alumni also provided positive feedback on "significant experiences" such as meaningful global immersion and the wide variety of experiential learning opportunities we offer. While rankings are imperfect, they're also important and moving up in a relatively well-regarded poll is a nice affirmation of the great work that Whitman is doing."
"These rankings accurately reflect our School's areas of emphasis such as ensuring that we bring in highly-talented and diverse students, strengthening the academic experience through curricular innovations and co-curricular programming like the Goodman IMPRESS program, and helping students acquire jobs aligned with their career goals. These rankings thereby reflect the great team effort of the faculty and staff at Whitman in earning this new accolade," says Alex McKelvie, associate dean for undergraduate and master's education and professor of entrepreneurship.