Letter from the Director of Alumni Engagement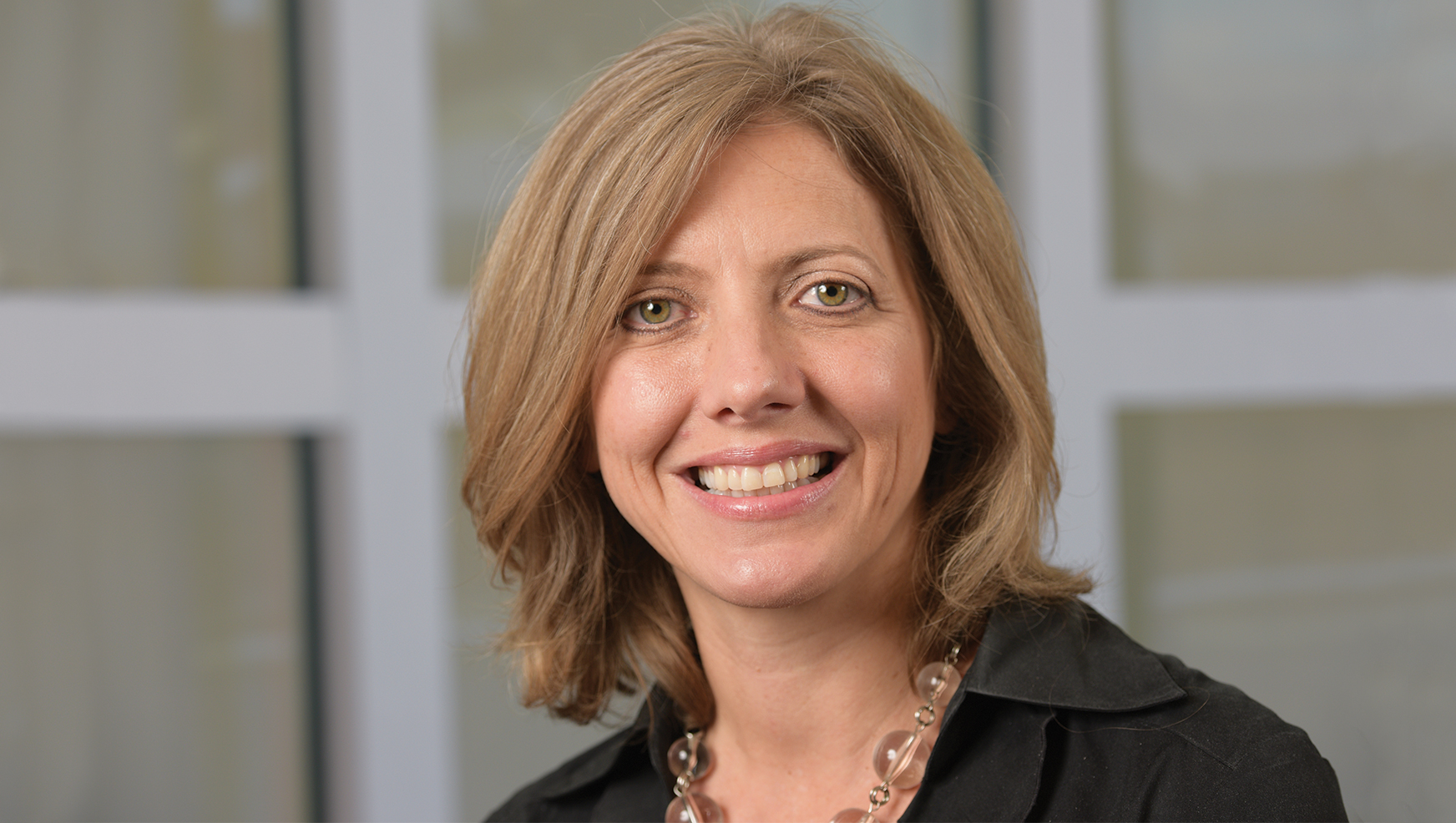 Getting Back to Where We Belong

Whitman has been busy making up for lost time as we have been traveling to many off-campus, in-person student programming and alumni events. The reception we have received from alumni and their willingness to host, attend, participate and engage has been incredible and without hesitation.

Forever Orange campaign events brought the Whitman alumni and advancement teams to Los Angeles; Naples, Florida; Miami; Washington, D.C.; and San Francisco. The San Francisco gathering of accomplished alumnae for a roundtable discussion was the catalyst for a new Whitman Women in Business initiative that will soon be launched in the Bay Area with regular programming to foster community and meaningful engagement.

It was great to get back to New York City in May for four career exploration trips and two annual alumni events.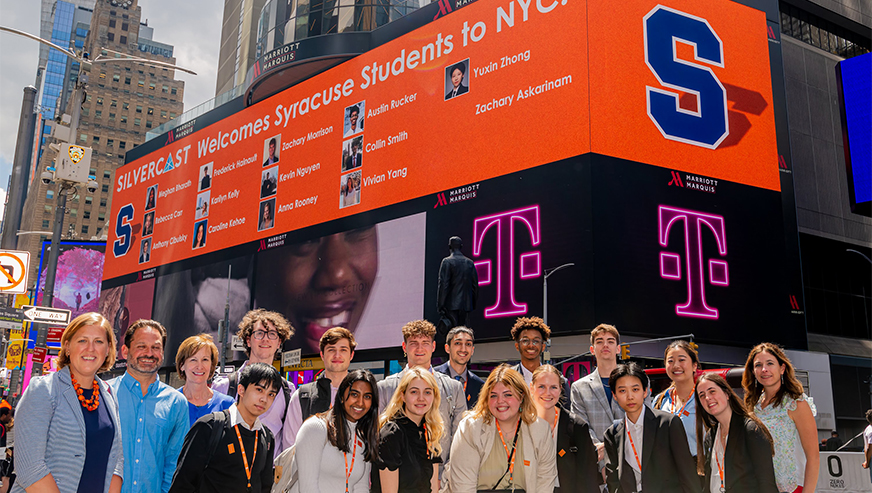 Through the Accounting Career Exploration, EEE in NYC, Whitman on Wall Street/Whitman Women in Finance, and Marketing Senior Showcase programs, more than 80 students enjoyed visits to leading firms, alumni panels and networking nights. The time and effort of our alumni to host students at their companies, share their professional perspectives and help students hone their networking skills make these trips invaluable as the students navigate their next steps.

We were finally back at Lubin House for our annual Orange Value Fund (OVF) reunion after a two-year hiatus. A great turnout of OVF alumni came to reconnect with classmates and meet current student analysts who were there for the in-person Maymester.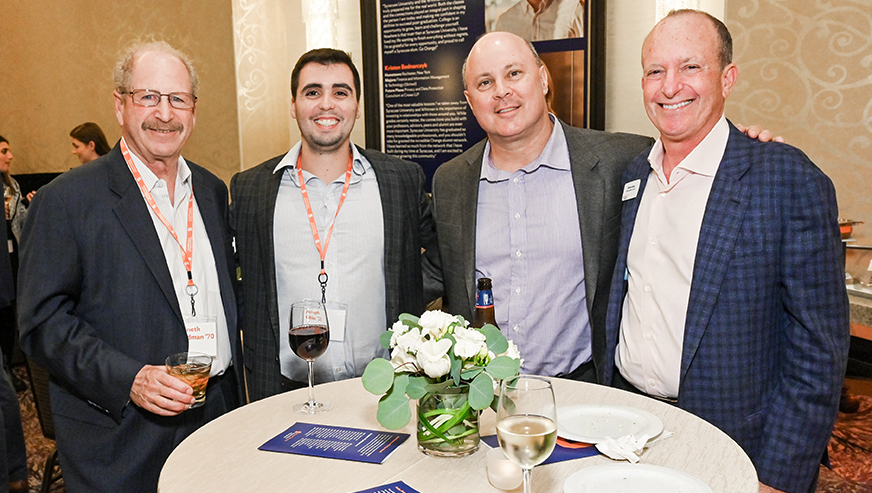 Next was our annual alumni and corporate partner appreciation event, which had been canceled in 2020 and held virtually in 2021. While we honored several exemplary alumni with awards (see page 34), the night was a celebration of all the alumni and friends who helped us
realize a successful academic year.

We continued our in-person programming through the summer, bringing alumni, new graduates and student interns together for Whitman events in Boston, Washington and New York. Interim Dean Alex McKelvie took advantage of the time in our nation's capital to meet a group of Whitman alumni for breakfast.

An alumni reunion/welcome to the city rooftop event in New York City was our last off-campus gathering before welcoming alumni back to Whitman for Syracuse University's Orange Central in September.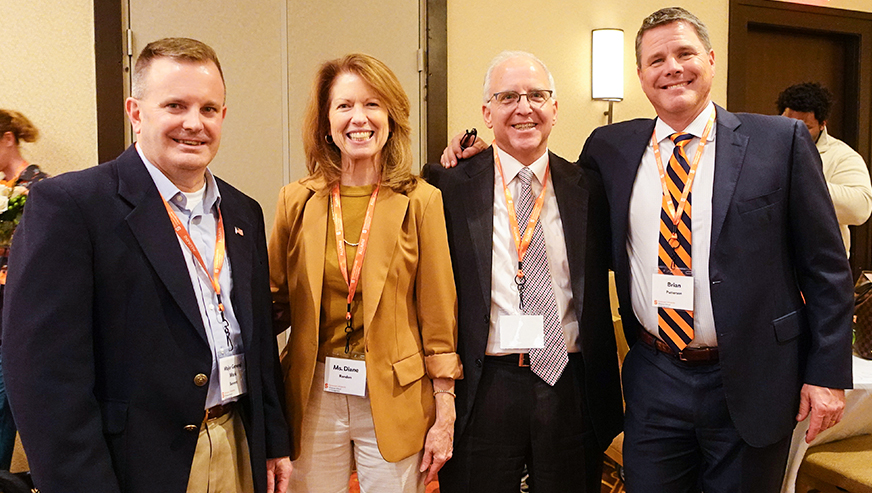 We were back on the road in October to host our first Defense Comptrollership Program (DCP) alumni reunion. We were joined in our nation's capital by 84 graduates of the DCP who represent branches of the military (active or retired) or who work in a civilian capacity.

We wrapped up our fall off-campus Whitman programming with a Dean's Forever Orange reception in Mountain View, California, and an alumni-student engagement event during our inaugural Silicon Valley immersion trip.

From there, we set our sights on returning to New York City for a full slate of career trips in January and the Whitman Semester in NYC Program. Alumni engagement is key to making the semester in the city a transformative living, learning and working experience for our students.

Events and programming in 2023 will further our efforts to build Whitman communities across the country. Please help ensure we can reach you with email invitations to events in your area by keeping your mailing and email addresses current on your Syracuse University alumni profile at alumniupdate.syr.edu.

Our return to the road, rails and skies has reminded us that Orange truly is everywhere. We look forward to seeing many of you on our travels in the coming months.

Alison Kessler
Director of Alumni Engagement