Gartner Ranks Whitman's Supply Chain Management Undergraduate Program Among Top 25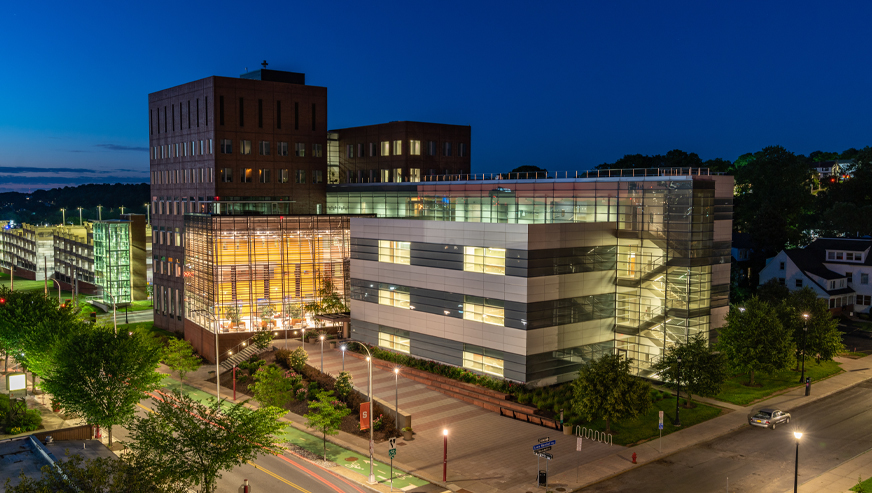 Gartner, Inc. announced that the Martin J. Whitman School of Management at Syracuse University is one of the top 25 in the country for its supply chain management (SCM) program, granting a No. 23 ranking to the undergraduate program.
Fifty-five institutions in the U.S. and Canada participated in the survey analysis: Top 25 North American Supply Chain Undergraduate University Programs, 2022, and for the first time the ranking includes 100% online programs, in addition to hybrid and on-campus programs. The final placement of university programs in Gartner's relative comparison is based on a composite score of three categories: program scope, industry value and program size.
The report is intended to support chief supply chain officers (CSCOs), heads of supply chain strategy and supply chain HR partners to identify the programs best equipped to support their growing talent needs.
"We are proud of the educational excellence in our program, which offers plenty of experiential learning opportunities. Students engage with companies through internships, corporate partnerships, seminars and networking events," says Burak Kazaz, Steven R. Becker Professor of Supply Chain Management and Laura J. and L. Douglas Meredith Professor of Teaching Excellence at the Whitman School. "Our program is known to be a leading institution in supply chain risk management and supply chain finance. Our students are trained rigorously in their analytical capabilities, as is evidenced from a record number of scholarships they receive from Massachusetts Institute of Technology's master's programs."
The Whitman School of Management at Syracuse University is home to the nation's first SCM program. A specialization in traffic and transportation was first offered in 1919 when the School of Management was founded. Currently, the SCM program offers rigorous Ph.D., full-time MBA, full-time master's, online master's and bachelor degrees, as well as executive education. Whitman's award-winning SCM faculty is renowned for teaching, research and outreach partnerships.
Whitman SCM program hosts two outstanding centers: The Brethen Operations Management Institute and the Franklin Center for Supply Chain Management. The Harry E. Salzberg Memorial Lecture Program brings accomplished executives and scholars to campus in order to share their insights and expertise.
"Major corporations, such as Amazon, BAE, BASF, IBM and Pratt & Whitney, look to Whitman for their companies' future supply chain leaders," says Kazaz, who is also director of the Robert H. Brethen Operations Management Institute.
For more information about the Whitman School's supply chain management programs visit our website.