Whether on campus or online, helping you develop meaningful Orange connections means everything to us. Our interdisciplinary approach, supportive community and commitment to active learning are at the forefront, regardless of course delivery format.
Since 2009, we've brought students like you together from diverse backgrounds to challenge one another and collaborate on your educational pursuits.
Our online master's degree offerings in business and accounting package the power of Orange into a nimble, flexible format — providing an invaluable return on investment as you integrate world-class education into your daily life.
An Engaged and Supportive Learning Experience
The online program enables you to earn an esteemed Whitman degree without attending classes on campus.
Live, Online Classes
Online business students participate in live, face-to-face classes, hosted via Zoom, to promote collaboration and networking. All live classes are recorded for later review and include features such as breakout rooms for group projects and adjustable video speed for reviewing lectures.
Asynchronous Learning
On their own schedules, students complete weekly self-paced coursework that features high-quality videos, interactive content, quizzes, guest lectures and case studies.
Customizable Mobile (app) and Online Platforms
Personalize the online platform with features like dark mode, searchable video transcripts and adjustable video speed.
Get Started:
Masters Program Online

10
Average Years of Work Experience
34
Average age at enrollment
#11
in Best Online MBAs Ranked by
Fortune Education in 2022
#12
Best School for Vets
by Military MBA
Deadlines
June 22
Early Priority
Application
July 13
Priority
Application
Aug. 10
Application Deadline
Flexible Timelines
Four entry times per year: January, April, July, Oct.
MBA Programs in as few as 24 months
Master's Programs in as few as 12 to 15 months
Classes offered six days a week, 7 a.m. to 9 p.m. ET, and all coursework and live classes are accessible via our full-service mobile app.
DEGREES
Syracuse University's online business graduate programs feature the same curriculum content as the full-time, on-campus programs, and graduates earn the same Syracuse University diploma. In addition, if you are interested in combining our online degrees and earning two master's degrees for fewer credits, visit our second master's page to learn more.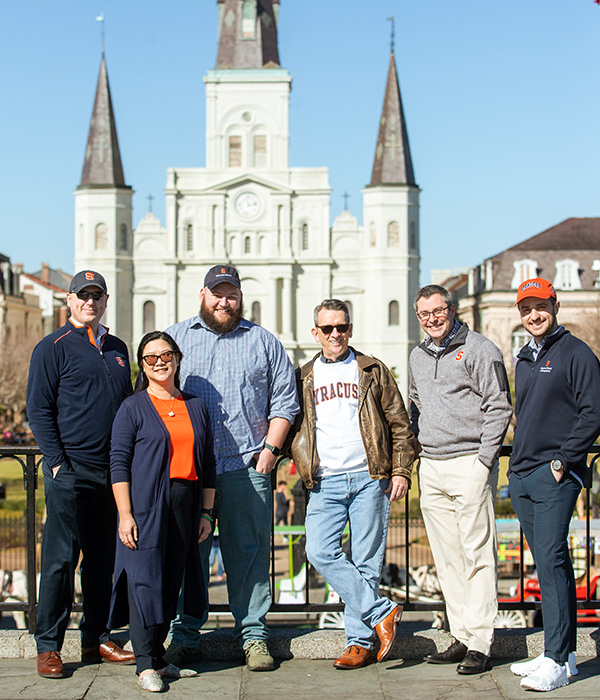 Residencies
Structured like business conferences, residencies provide hands-on experiences featuring prominent speakers who host relevant discussions and interactive panels. Each three-day weekend residency offers students the opportunity to meet classmates and professors face-to-face for workshops and networking. Residencies are offered on-campus, in other U.S. cities, and internationally. Online MBA students attend three, in-person residencies throughout the course of their program and master's students are welcomed when the topics are relevant to their degree program.
Dedicated Advising
As a Whitman graduate student, we want your experience to be filled with insightful dialogues and collaborative support from a dedicated academic advisor. You will have readily accessible support to ensure you're meeting your goals and that you have access to the resources to make sure you are on the right path to academic and professional success.
In addition to an academic advisor, our student success team will acclimate you to our online learning environment, provide the technological assistance you might need, and friendly reminders throughout your program.
Career Coaching and Resources
Students can receive comprehensive one-on-one coaching that focuses on career guidance, resume review and interview preparation.
Requirements
Whitman students whose academic abilities can successfully meet the demands of our selective, rigorous graduate programs. One of Whitman's greatest strengths has always been the diversity of its student body, and we continue to seek candidates with diverse racial, ethnic, social, academic and professional backgrounds and career goals.
Information Sessions
One of the best ways to see if an online master's is for you is to join us at an information session to learn more.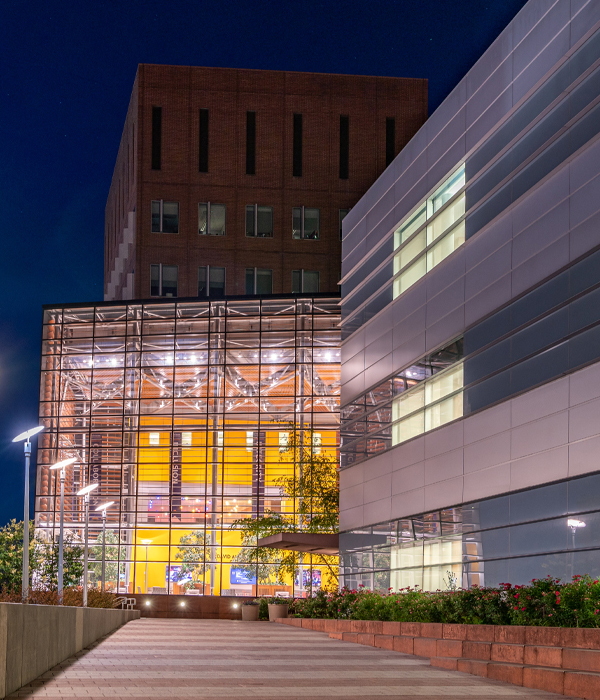 Stories
From
Us
We know that going far means working hard and working with the people who surround you. Our network all works together to ensure we are all lifted up to achieve our best.
Have Any
Questions?
We're here to help you become part of Whitman!
Contact us anytime to learn more about our online master's programs.