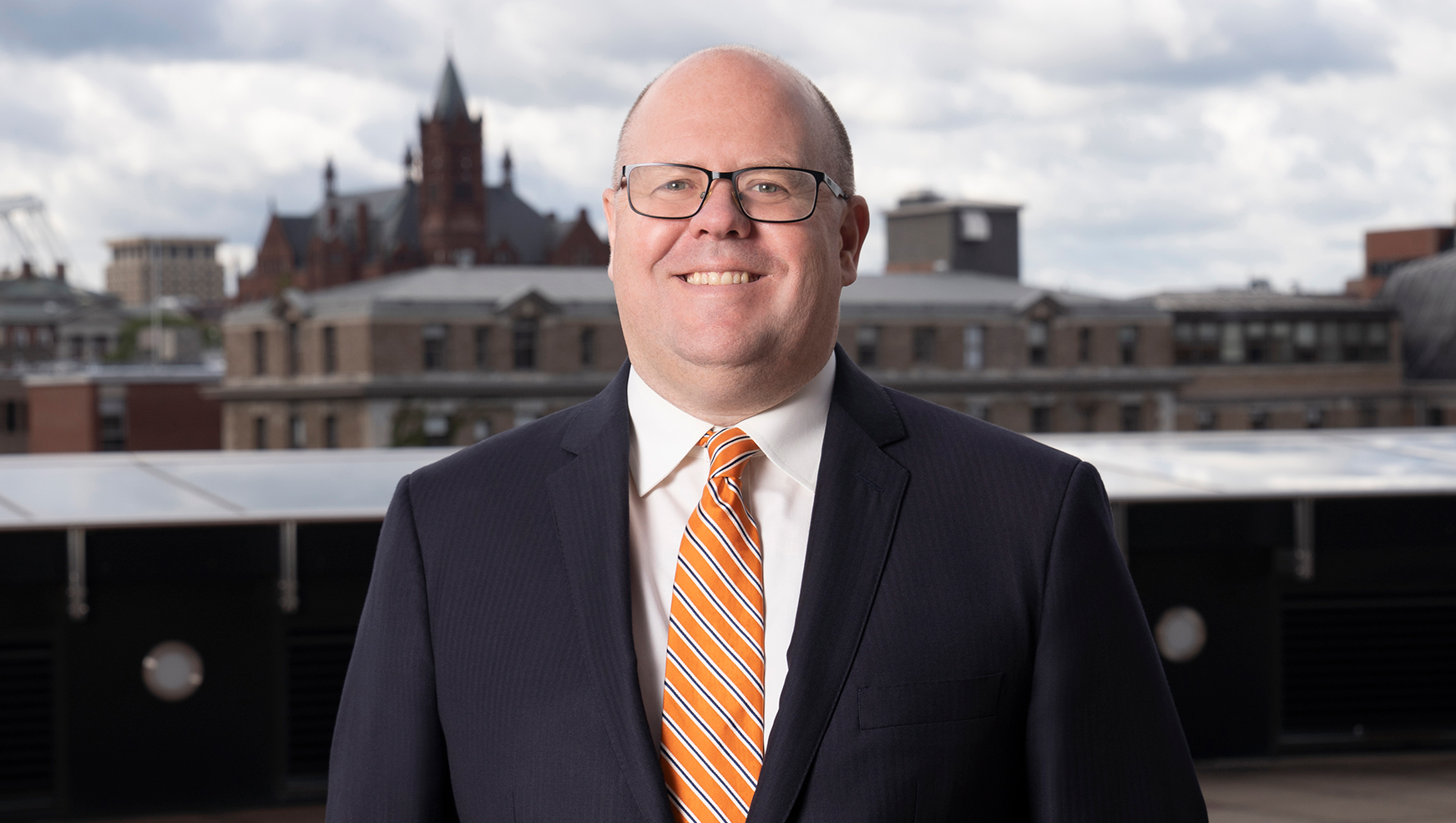 Forward momentum is truly the key theme over the last few months and the guiding light for the near term. There are many examples to illustrate that Syracuse University's Martin J. Whitman School of Management is increasingly moving in the right direction.
Perhaps most important among these is the continued positive trend with our programs. We welcomed the largest undergraduate class in Whitman's history, consisting of 626 first-year students in addition to approximately 90 transfer students. This incoming class was almost 30% larger than the previous record for new students. These new students were also of higher academic standing than ever before, as represented by an average high school GPA of 3.80 (the previous record was 3.74). This incoming class also included a larger number of students from underrepresented backgrounds and female students.
We saw a similar pattern of growth with our residential master's programs, where we welcomed 161 new students to our MBA and master's programs, an increase of 23% from fall 2021. These incoming master's students represent 19 different countries and six continents. We also welcomed three students to our new joint MD/MBA program with SUNY Upstate Medical University.
Another source of evidence of our progress is our job placement success. Many students pursue business degrees with an eye for a top job at graduation. Our placement efforts were very positive again this year, with another record — 91% of our MBA students being employed within 90 days of graduation. For undergraduate students, the placement rate is well on pace to replicate (or potentially exceed) our recent record of a 96% placement rate within 180 days after graduation. It's clear that our students are in high demand by employers.
A further source of Whitman's progress is our rankings. In the spring of 2022, we received the highest rankings ever for our undergraduate program from Poets&Quants, followed this fall by a double-digit rise in the rankings from U.S. News & World Report. For the MBA program, we also saw a double-digit improvement from both Bloomberg Businessweek and U.S. News & World Report, achieving our second-highest ever ranking from the latter. Others are taking note of our success, and the collective trajectory of each of these rankings, although they use varying metrics, is clearly positive.
However, Whitman will not rest on its laurels. It's in our DNA to be innovative and we plan to continue doing so. In this issue of our magazine, you'll read about some new academic innovations, partnerships and initiatives — such as those with Management Leaders for Tomorrow and master's-level dual degrees with the Maxwell School of Citizenship and Public Affairs and the College of Law. You'll also read about the highly impactful scholarly work of Whitman's outstanding faculty and alumni.
This entrepreneurial spirit will be key as Whitman transitions to a new permanent dean, as Dean Gene Anderson departed over the summer after a successful five-year term at Whitman. We welcomed a new chair of the Whitman Advisory Council, Tracy Barash '89. She brings an excellent professional background and distinguished service record at Syracuse University and the Whitman School. She will be instrumental to ensuring that Whitman remains on the right track.
It is evident that the Whitman School is on the rise; our continued investments and innovations are clearly paying off. And we would not be in this position today without the time, talent and treasure of our closest friends. As the Whitman School continues to push the envelope on developing and delivering new transformational experiences for our students, offering cutting-edge education and creating impactful research, I am extremely grateful for the myriad ways that our alumni, donors, corporate partners and friends help make each of these achievements possible. I welcome your continued support of Whitman in the way most fitting to you, and with my deepest thanks for all that you do for us.
Best wishes,
Alex McKelvie
Interim Dean