Nass Family Gift Establishes Business and Mental Health Initiative at Whitman School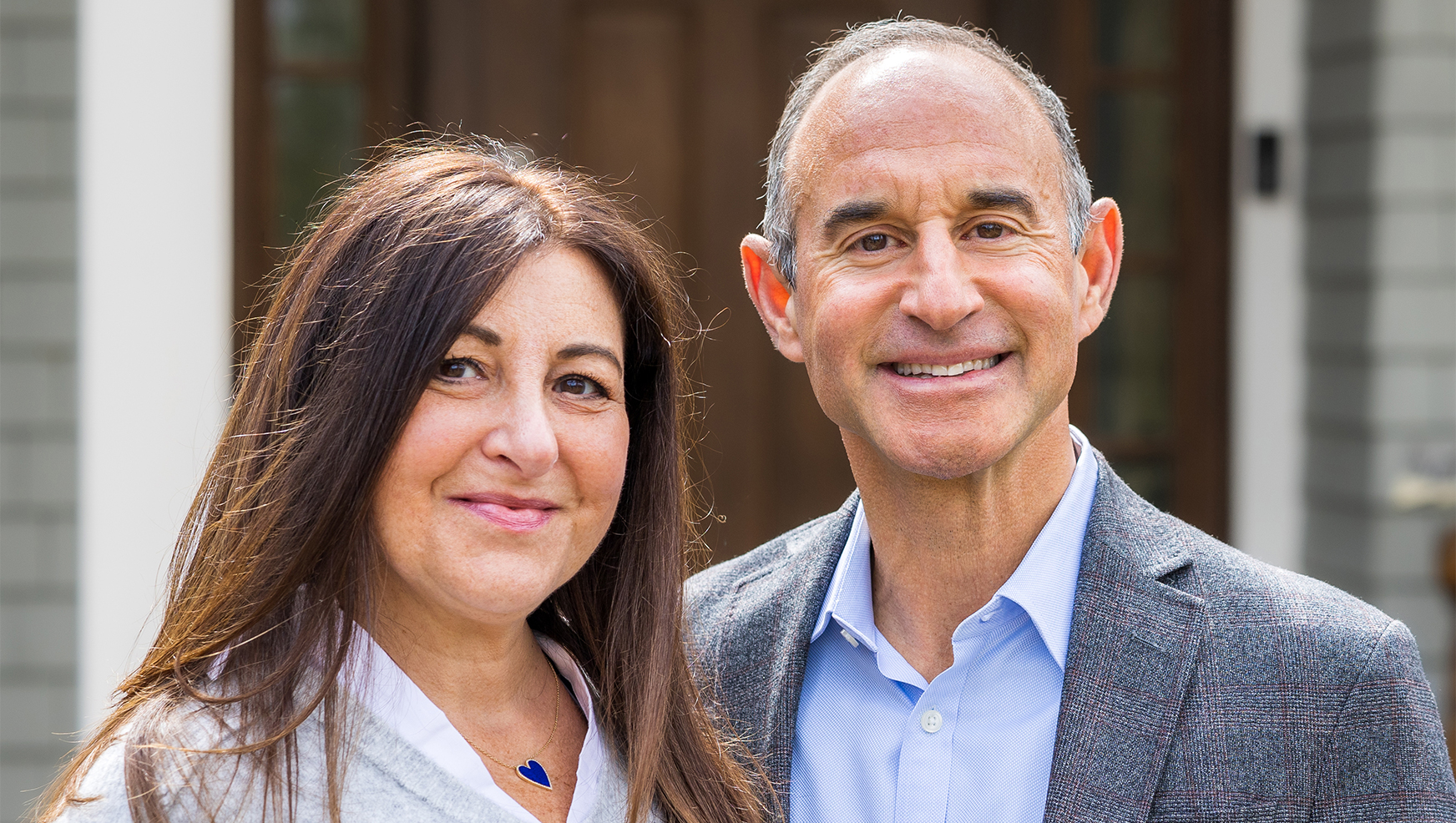 Syracuse University's Whitman School announces the creation of a new initiative that will support students' personal and professional development at the intersection of business and mental health. This new initiative is made possible through a $500,000 gift from David '91 and Dina Nass '91 (A&S) to help students develop the tools and skills needed to address mental health-related issues they might face in school and as working professionals, while also promoting greater work-life balance. The hope is that this programming will help students entering high-stress business careers to confidently identify red flags associated with mental health and seek help for themselves and others.
According to Whitman School Interim Dean Alexander McKelvie, "This kind of support for mental health-related issues is something we haven't seen at many other business schools, despite it being increasingly important for young professionals to understand. The programming we are creating through the generosity of the Nass family is forward-thinking and rare. It's asking our students: 'What does happiness look like to you?', 'How will you prioritize the important things in your life?' and 'How will you deal with the challenges?'"
"At the end of the day, our goal is to better prepare our students for professional and personal success that allows them to thrive," McKelvie adds. "Creating this signature initiative, which will leverage expertise from across campus, will help students do just that. And, we are very grateful to the Nass family for helping the Whitman School make this possible."
The development of this new initiative also supports the recent announcement of dual undergraduate and masters public health and business programs with the David B. Falk College of Sport and Human Dynamics. Given the new dual programming, creating a tighter relationship between the two schools was central to the Nass family.
As managing director, and head of real estate finance, at UBS Investment Bank in New York City, David knows all too well the stresses and long hours involved in rising through the banking industry. Dina, who majored in psychology, and for a time worked as a substance abuse counselor, also understands the pressures and stigma attached to mental health issues in the workplace.
"We believe that mental health awareness is a key ingredient to being healthy and happy. Therefore, it is critical to educate students and business professionals about mental health awareness and to destigmatize mental health issues," says David. "Our goal with this program is to provide students and graduates with tools and resources to manage daily stressors, maintain healthy relationships and be able to recognize if and when they need to seek support. These skills, combined with the ability to make informed decisions, can provide the opportunity to live healthy and happy lives while still enjoying a thriving career."
The initiative will encompass more than coursework and include expert guest speakers, symposiums, technology and the introduction of a variety of mental health topics for both graduate and undergraduate students. A formal launch event will take place early in the fall 2023 semester.
"As we prepare students for a lifetime of professional success, I can't think of a more important skill we can provide them with than one that will aid in dealing with the personal challenges that they — or their friends, family members and teammates — are going to face," says McKelvie. "Addressing issues related to mental health, such as work-life balance, stress, anxiety, dealing with rejection or burnout, can lead to more fulfilling lives and potentially a more reasonable view of success for our students."