Undergraduate Program
Real Estate Major
To excel in the increasingly competitive landscape of the real estate industry, you need an understanding of real estate fundamentals and the ability to critically examine real estate financial information from diverse and conflicting sources in challenging commercial environments.

Maximizing return on investment and minimizing exposure to risk are financial phrases that apply in almost every industry. Real estate is no exception. In fact, real estate has been one of the best performing asset classes in the past 30 years based on its risk-return characteristics. There are more than 1.5 million real estate professionals employed in the United States, and there is a growing demand for more professionals with specialized skills in development, appraisal, real estate valuation, investments, mortgage securitization, capital markets, market research and real estate asset and portfolio management.
Notable Hiring Companies
Cushman & Wakefield
Bank of America
Merrill Lynch

Internship Positions
Summer Analyst
Debt and Derivatives Valuation Intern
Full-time Positions
Commercial Real Estate Analyst
Brokerage Associate
Valuations Analyst


$43,500-80,000
base salary range
#34
Undergraduate Program,
Poets&Quants 2022
Real World Readiness
The Kuhn Real Estate Center is committed to the ongoing improvement of our high-quality curriculum through hands-on learning and real-world observations, as well as participation in industry research and seminars. Such opportunities include a required internship, expert speakers, courses co-taught by professors and industry executives, a one-week real estate course taught in New York City every year and a real estate symposium to explore the latest trends. Additionally, the mentoring and networking opportunities with accomplished alumni, including many who serve on the Whitman Real Estate Advisory Board, are invaluable when it comes time to distinguish yourself before potential employers.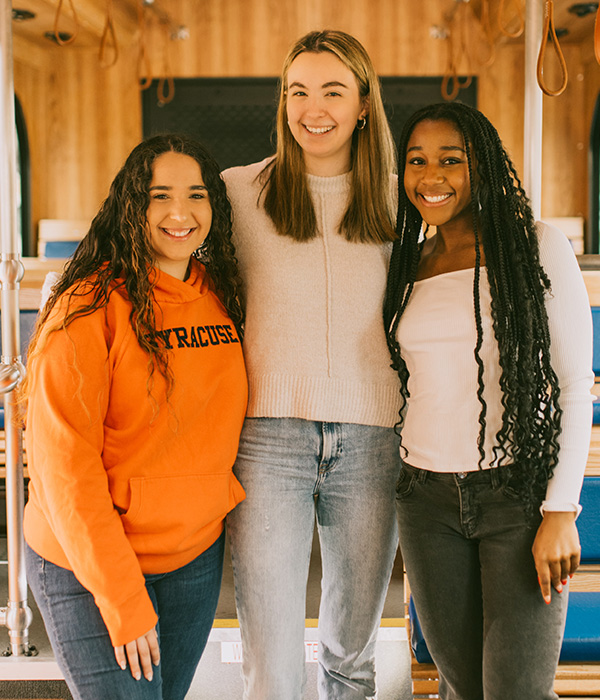 Clubs and
Connections
The Real Estate Club provides a forum for you to learn more about the industry through dynamic discussions, guest speakers and site visits. These opportunities expand your base of knowledge and introduce you to additional resources through programming and events. A wide range of networking and learning opportunities, such as seminars and panel discussions, are exponentially valuable both in preparing you for the responsibilities of a career in real estate and in making career connections.
The Whitman School aims to inspire and prepare students for an ever-changing business world. Each semester dedicated staff and faculty work closely with alumni, donors and industry partners to create and facilitate experiential programming that bridges the gap between classroom learning and practical application — all while expanding job placement opportunities and helping students build meaningful connections
Max Liang
I learned that real estate is essential for capital markets, making it an important area of the finance industry. Real estate properties not only represent a significant store of wealth for many investors but also directly link to the collateral value of mortgage loans...
Read Profile

about Max Liang
Finance (Emphasis in Real Estate)