Letter from the Director of Alumni Engagement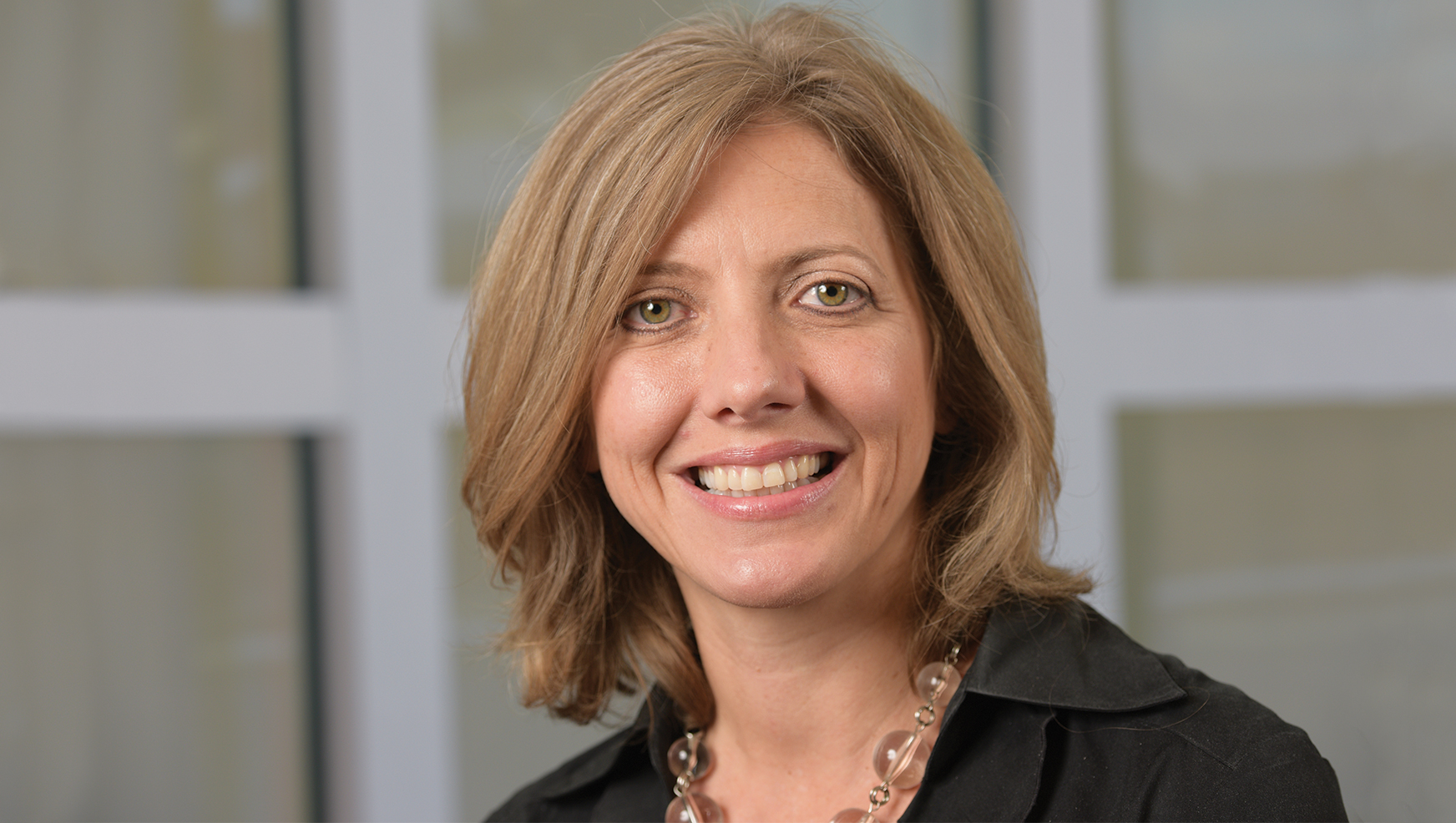 Alison Kessler, Director of Alumni Engagement
For the First or 15th Time: We Ask, Alumni Answer

The Whitman School news cycle is full of "firsts," and alumni are often the reason a "first" becomes an "annual," due to the impact an event or program has on students. I'll share a few of the many "firsts" this academic year.
The Fall 2022 semester brought a significant first when staff and 20 students traveled cross-country for a Silicon Valley exploration trip. Syracuse University alumni welcomed them to leading tech companies and startups and shared career perspectives on panels and at networking events. We are grateful to Jim Keene '79 for his vision and generous support in making the trip a reality. And we extend thanks to the alumni and friends who made the trip an incredible experience, most notably Bill Halpin '88 (A&S/ECS), G'95 (ECS), G'05 (ECS) of Google; Nick Massa '13, '18 MBA of LinkedIn; and Peter Hebert '99 (NEW) of Lux Capital.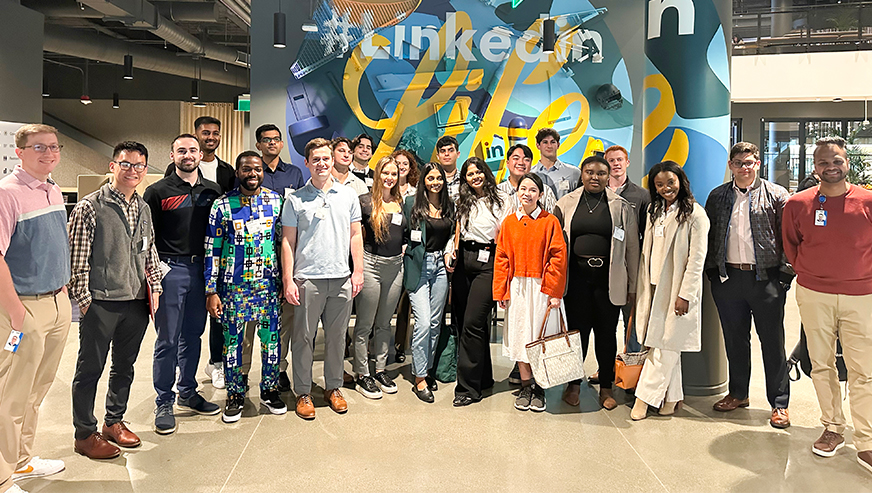 Whitman in NYC January Career Week has long been a time when Orange abounds in the Big Apple. This year, career exploration trips and short-term intensive courses brought more than 200 students to Manhattan before the start of the spring semester. The program was a tremendous success, with 250-plus alumni engaging with students over the five days and the addition of two first-time career exploration trips for real estate and supply chain management. Career exploration trips for finance, retail management and marketing management also took place that week.
On the inaugural real estate trip students learned about leasing, brokerage, management, finance and development from accomplished alumni during visits to commercial and residential properties. One stop with David Schwartz '99, Real Estate Advisory Board member and principal at Slate Property Group, required hard hats and gave students an up-close view of ground-up development. The trip included several boardroom career conversations and culminated with a networking reception hosted by Hal Fetner '83, Whitman Advisory Council member and Syracuse University Trustee, at his firm's residential property, The Epic. There, students interacted with 30 alumni who work in real estate. Special thanks to Justin Sutter '06, principal of Essex Real Estate Partners, for his help in making the real estate trip a success.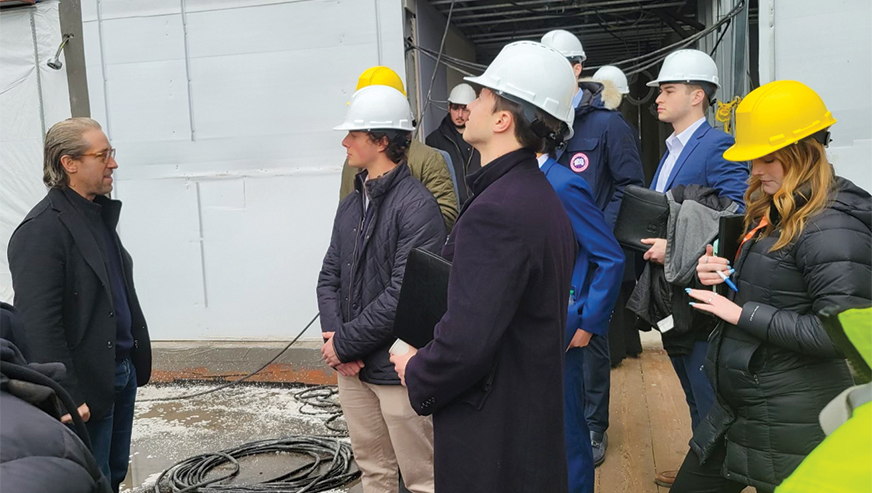 Supply chain management site visits included retailers and consulting firms in Manhattan and a day trip to New Jersey to explore operations at Mainfreight and Davinci Micro Fulfillment, where CEO Corey Apirian '04 led the students' tour. They also heard from alumni panelists and made career connections during a networking night.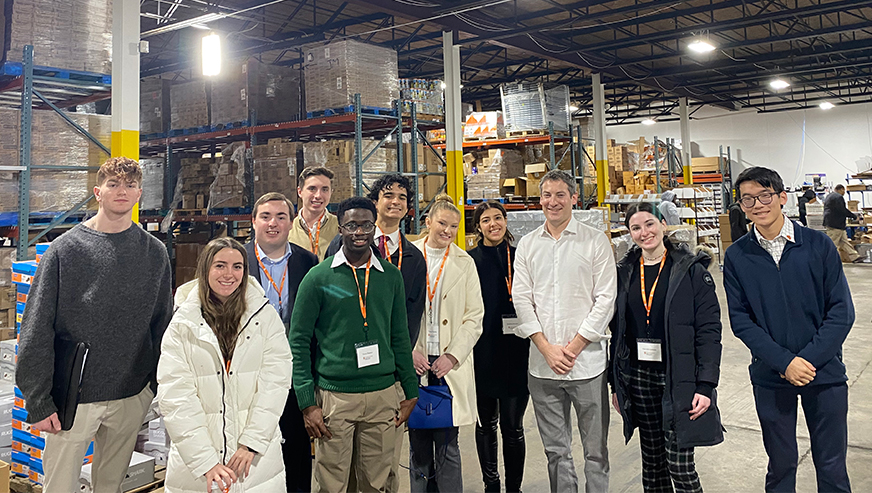 Though most students' visits to NYC in January ended with career week, 12 stayed to spend spring semester living, learning, interning and participating in enrichment opportunities through Whitman's Semester in NYC program. This was the first semester-long in-person experience provided since the program's launch was cut short in 2020 and held virtually since due to COVID-19. From hiring students for internships, mentoring, attending networking nights and progressive dinners, sitting on panels and more, alumni engagement was key to providing an extraordinary experience that will undoubtedly lead to the program's continued growth.
Spring break brought two more firsts for Whitman in NYC with a business analytics career exploration trip and a sampler experience for students to explore various majors and industries. Dozens of alumni answered our call to host students for company visits and shadowing, to sit on panels and attend networking dinners.
A highlight of the business analytics trip was a panel discussion on "Analytics in the Food and Beverage Industry" with representatives from Diageo, Dig, Misfits Market and Oaza Beverages. Among the many insightful stops on the sampler trip was Unilever's U.S. headquarters, coordinated by Josh Fishman '12, senior brand manager and chair of the Young Whitman Advisory Council.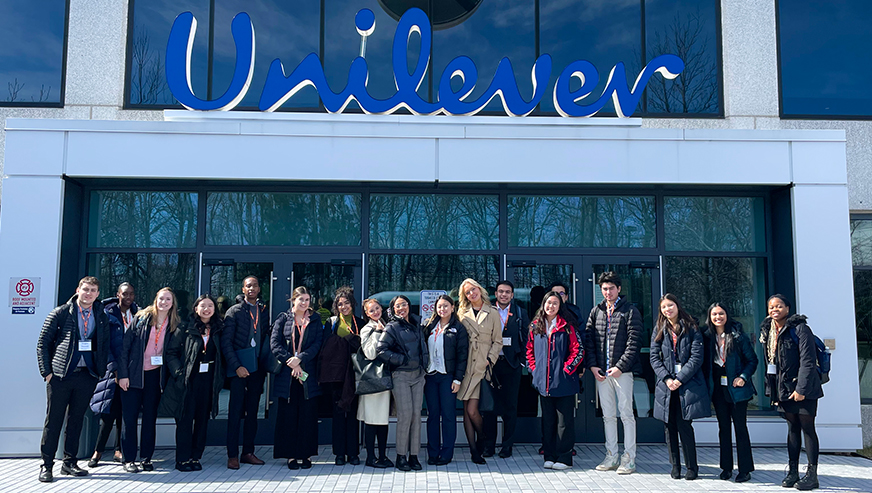 All of these invaluable experiences could only happen with Orange alumni giving back in support of students. Your continued commitment is critical to Whitman's efforts to prepare and place students for career success. Thank you for saying "yes," whether it's for a program we are running for the first or 15th time!
Warm Regards,
Alison Kessler
Director of Alumni Engagement