New Innovative Cross-Disciplinary Programs at Whitman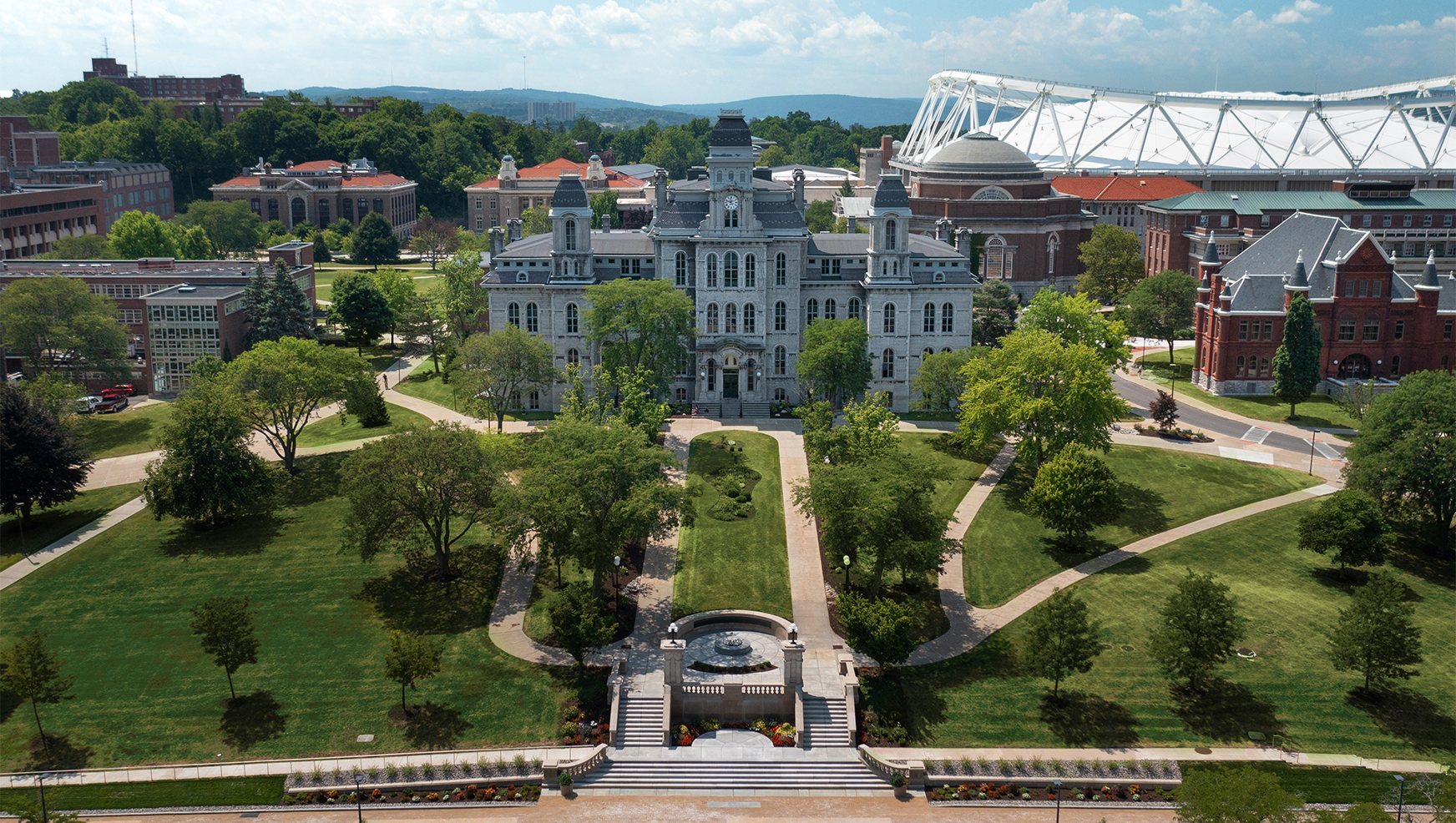 Aerial view of Syracuse University campus
The Whitman School continues to partner with other schools and colleges at Syracuse University. These dual and partner programs help leverage the strength of the individual programs and offer important cross-disciplinary training to prepare Whitman students for an ever-changing future.
"Whitman has developed a robust portfolio of programs that reflect our emphasis on technology, healthcare, politics, global issues, sports and analytics. These are highly relevant topics for all business students to also understand. Offering dual degrees also allows students to study in a streamlined format in a shorter time than if they were completed separately," says Interim Dean Alex McKelvie.
This spring, the Whitman School announced the addition of four interdisciplinary programs scheduled to begin in fall 2023.
Undergraduate Dual Programs
Bachelor's degree in public health (with David B. Falk College of Sport and Human Dynamics)
Bachelor's degree in sport management (with Falk)
For more information on Whitman's undergraduate dual programs, visit: whitman.syracuse.edu/ugduals
Dual/Joint Graduate Programs
Master of public health/MBA (with Falk)
Master's degree in biotechnology/MBA (with the College of Arts and Sciences)
For more information on Whitman's graduate dual programs, visit: whitman.syracuse.edu/grad