Whitman School's MBA Rankings Climb Again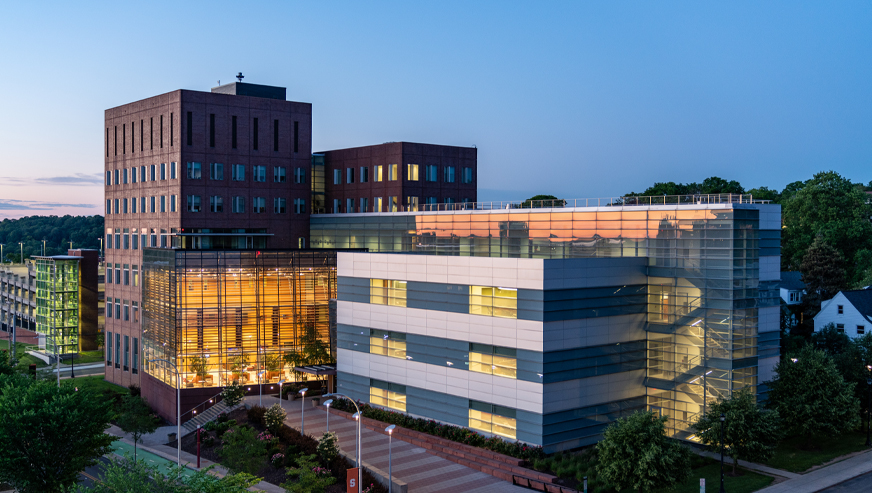 The Martin J. Whitman School of Management at Syracuse University has again been listed among the best MBA programs for 2023-24 in the U.S. by Bloomberg Businessweek, improving its ranking by seven spots to #61 nationally, up from #68 last year. This places Whitman among other top business schools, such as Miami, Case Western Reserve, American, Tennessee and the University of Colorado at Boulder.
"We are pleased by the external validation that the Whitman School and our MBA program continue to receive through the rise in national rankings. This is another piece of evidence that our investments in ensuring that our students receive an outstanding education is valuable," says Interim Dean Alex McKelvie. "While we recognize that rankings are not ends to themselves, the fact that the Bloomberg Businessweek rankings take into consideration a variety of factors that matter to us helps to reinforce that what we are doing is making an impact."
Bloomberg Businessweek rankings rely on incoming student data (including diversity), placement success at graduation and surveys of the most recent graduating class, MBA alumni from 2015-2017 and recruiters. The recent graduates and alumni evaluated Whitman on topics such as their learning experience, opportunities to network and emphasis on entrepreneurial skills in their programs.
"These rankings also continue to show Whitman's upward trend over the past few years, as Whitman has improved from #82. These accomplishments further reflect the great team effort of the staff and faculty at Whitman to recruit top talent and support its students," says McKelvie.
With the help of the business schools, Bloomberg Businessweek surveyed 6,574 students, 10,347 alumni and 713 employers for this year's ranking.
The complete 2023-24 rankings of 110 full-time MBA programs>
The complete methodology>