Michel Benaroch
Associate Dean for Research and Ph.D. Programs, Professor of Management Information Systems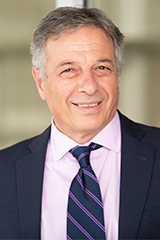 Email

Contact Me

Phone

315-443-3492

Department

Accounting, PhD Program

Office

536
Professor Benaroch is Associate Dean for Research and Ph.D. Programs and Professor of MIS at the Whitman School of Management. Professor Benaroch's primary research addresses issues concerning the economics of cybersecurity, IT investments, and IT investment risk. He is also interested in ontology-centered knowledge representation and artificial intelligence applications in finance and business. He has published extensively in information systems and computer science journals, including MIS Quarterly, Information Systems Research, Journal of MIS, IEEE Transaction on Software Engineering, International Journal of Accounting Information Systems, and International Journal of Human-Computer Interaction. He was ranked #26 (out of top-100 researchers worldwide) who published in top Information Systems journals (MISQ, ISR, JMIS, and JAIS) during 1999-2011.

While at Whitman, Professor Benaroch has taught courses on business analytics, customer relationship management analytics, management of information technology (IT), IT and Electronic Commerce, decision-support and data mining technologies, and database management. He has also taught at the Israeli Institute of Technology (Technion), New York University, and the University of Rochester.


PhD, Information Systems, New York University
•Customer Relationship Management Analytics
•Business Analytics and Decision Support Technologies
•Strategic Management of Information Technology
•Electronic Commerce
Cybersecurity economics. Studying cyber incidents and their impacts on organizations, including firm performance and the board of directors; studying cybersecurity risks in IT outsourcing and emerging risk management approaches; and, the evaluation and optimization of investments in cybersecurity.

Economics of Information technology (IT). Using financial and economics techniques to evaluate IT investments, measure IT investment risk, and manage IT portfolios. One focus is on "real option" techniques applied to investments in new IT innovations and in growth IT capabilities (infrastructure).

IT-Oriented Service Innovation. Studying the management of risk in IT outsourcing relationships.

Artificial intelligence in finance. Application of knowledge systems and data mining to finance and economics problems.
Papers
WORK IN PROGRESS. "Cyberbreaches and Higher Order Moments of Stock Returns Distribution" (with Michel Benaroch and Kenneth Kavajecz)

2021 Chernobai, A., Kavajecz, K.

Do You Have Too Much Flexibility to Manage Enterprise Project Risks? Or not enough?

2008

A First Formal IT Portfolio Management Model and its Operationalization

2007

Truly Declarative IS Implementation with Business Rules / Ontological Foundations of a Purely Declarative Approach to IS Requirements Specification

2005

A Goal-Oriented Approach to IS Development Purely Based on Declarative Business Rules

2004

Extending Qualitative Reasoning Techniques for Use with Advanced Dynamic Economic and Financial Models

1998

Knowledge Modeling Research: A Critical Analysis

1997

On the Roles of Information Technology in Mass Customization

1995

Towards a definition of Deep Expert Systems

1994

On the Development of Knowledge Based Systems for Financial Design

1994

Developing Systems for Reasoning with Heterogeneous Knowledge: An Illustration from Finance

1994

Expert Systems and the Management of Foreign Exchange Risk

1993

Using a Model-Based Approach to Develop An Intelligent Assistant for Risk Management

1993

Market Impact: To Trade Small or to Trade Seldom? Evidence from Algorithmic Execution Data

Board Level IT Competence and the Stock Market Reaction to Operational IT Failures

Chernobai, A.

What We Learn from Mapping Cyber Incidents to IT Control Weaknesses at their Root

Chernobai, A.
Publications
2021 Information & Management, Fink, L.

2021 Journal of Cybersecurity,7,1,

Third-Party Related Cyber Breaches: Who Pays the Price?

2020

IT Service Providers and Cybersecurity Risk

2019 64,4,

IT Control Deficiencies as Precursors of Cyber Incidents: Theory Development and Empirical Examination

2018

Properties of IT Control Deficiencies at the Root of Cyber Incidents: Theoretical and Empirical Examination

2018

2018 Information Systems Research,

2017 MIS Quarterly,41,3,729-762, Chernobai, A.

Board IT Competence and Market Reaction to Cyber Incidents

2017 Chernobai, A.

2016 MIS Quarterly,40,1,55-82, Lichtenstein, Y., Fink, L.

Linking Operational IT Failures to IT Control Weaknesses

2015 Chernobai, A.

Operational IT Failures and IT Governance

2015 69-71, Chernobai, A.

Understanding Factors Contributing to the Escalation of Software Maintenance Costs

2013

IT operational risk events as COBiT control failures: a conceptualization and empirical examination

2012 115-117, Chernobai, A.

2012 International Journal of Accounting Information Systems,13,4,357-381, Chernobai, A., Goldstein, J.

2012 European Journal of Operational Research,219,2,272-283, Webster, S., Kazaz, B.

2011 Journal of the Association for Information Systems,12,9,606-631, Goldstein, J., Chernobai, A.

2011 Electronic Commerce Research and Applications,10,5,534-544, Appari, A.

2010 IEEE Software,27,5,65-73, Appari, A.

2010 Journal of Systems and Software,83,11,2098-2107, Appari, A.

2010 Journal of Management Information Systems,26,4,317-358, Dai, Q., Kauffman, R.

Outsourcing and Backsourcing under Demand Uncertainty: A Simplified Real Options Model

2010

2009 IEEE Transactions on Software Engineering,35,5,638-653, Goldstein, J.

Option-Based Management of Risk in Information Systems Planning

2008

2008 4,2509-2514, Goldstein, J., Chernobai, A.

2007 Journal of Management Information Systems,24,2,103-140, Jeffery, M., Kauffman, R., Shah, S.

2006 Journal of Management Information Systems,23,1,239-261, Shah, S., Jeffery, M.

2006 5,3195-3200, Goldstein, J.

2006 1,536-540, Goldstein, J.

2006 MIS Quarterly,30,4,827-864, Lichtenstein, Y., Robinson, K.

2005 Information Retrieval,8,1,41-65, Xu, Y.

2004 84-92, Kuchar, O., Reyes-Spindola, J., Chan, C., Kinsner, W., Wang, Y., Miller, D.

2004 International Journal of Production Economics,92,2,113-124, Wang, C.

Managing Investments in Information Technology Based on Real Options Theory

2002 Journal of MIS,19,2,43-84,

Specifying Local Ontologies in Support of Semantic Interoperability of Distributed Inter-organizational Applications

2002 90-106,

2002 Journal of Management Information Systems,19,2,43-84,

2001 International Journal of Human-Computer Studies,55,6,881-917,

2001 IEEE Transactions on Engineering Management,48,4,428-444,

2000 MIS Quarterly,24,2,197-223, Kauffman, R.

1999 Information Systems Research,10,1,70-86, Kauffman, R.

INVESTMENT: Engineering Management of Financial Investments and Qualitative Reasoning Techniques

1999 10,696-707,

1998 IEEE Transactions on Knowledge and Data Engineering,10,5,706-726,

1998 International Journal of Human-Computer Studies,49,2,121-157,

1997 INFORMS Journal on Computing,9,4,385-396, Murphy, C.

1997 IEEE Transactions on Knowledge and Data Engineering,9,1,161-167,

1996 Decision Sciences,27,3,415-448, Tanniru, M.

1996 Journal of Economic Dynamics and Control,20,4,601-605,

1996 International Journal of Human-Computer Studies,44,5,689-721,

1996 Information Sciences,90,1-4,281-302,

Knowledge Reuse in Mass Customization of Services

1996 107-127,

An Integrative Approach for Intelligent Reasoning with Heterogeneous Knowledge in Risk Management

1995 283-314,

1995 Decision Support Systems,15,2,115-131, Dhar, V.

The Computer: Architecture and Software

1987

Cybersecurity Risk in IT Outsourcing – Challenges and Emerging Realities

Hirschheim, R., Heinzl, A., Dibbern
Jun 01, 2021

Best paper award

the 15th ILAIS Conference

Jun 01, 2020

Best paper award

the 14th ILAIS Conference

Jun 01, 2019

Outstanding paper award

the 13th ILAIS Conference

Dec 27, 2018

"Top 10% Authors on SSRN by total new downloads within the last 12 months"

SSRN

Nov 20, 2018

"Top 10% Authors on SSRN by total new downloads within the last 12 months"

SSRN

Oct 23, 2018

"Top 10% Authors on SSRN by total new downloads within the last 12 months"

SSRN

Sep 20, 2018

"Top 10% Authors on SSRN by total new downloads within the last 12 months"

SSRN

Aug 30, 2018

"Top 10% Authors on SSRN by total new downloads within the last 12 months"

SSRN

Jul 17, 2018

"Top 10% Authors on SSRN by total new downloads within the last 12 months"

SSRN

Jun 19, 2018

"Top 10% Authors on SSRN by total new downloads within the last 12 months"

SSRN

Jun 30, 2015

Best Paper Award

the 9th ILAIS Conference

Jan 01, 2006

Whitman Research Fellow

Whitman School of Management, Syracuse University

Jan 01, 2001

Ranked #26 among the Top-100 world-wide researchers who published in top MIS journals

Jan 01, 1999

Ranked #26 among the Top-100 world-wide researchers who published in top MIS journals during 1999-2011 (MISQ, ISR, JMIS, and JAIS).

Jan 01, 1998

Exceptional Research & Scholarship Award

School of Management, Syracuse University

Jan 01, 1996

Exceptional Research & Scholarship Award

School of Management, Syracuse University

Jan 01, 1989

Doctoral Fellow

Decision Sciences Doctoral Consortium, Decision Sciences Institute

Jan 01, 1989

Doctoral Fellow

Finance Doctoral Consortium, Financial Management Association
October 22, 2018 Forbes

May 15, 1995 The Business Journal

March 27, 1995 PC Week/Executive Section