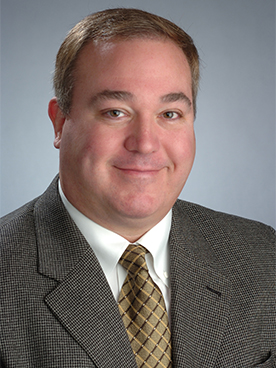 Email

Contact Me

Phone

315-443-3459

Department

Marketing

Office

606

Website

Visit
Dr. Lathrop has over 30 years of experience in brand management, consulting, research, and teaching in the areas of marketing strategy, new product development, market research, and management decision making. He is Professor of Marketing Practice at Syracuse University's Martin J. Whitman School of Management, where he teaches graduate (MBA) and undergraduate Marketing courses, including Marketing Management, Principles of Marketing, Brand Strategy, New Product Development, Consumer Behavior, and a Managerial Skills course in rigorous case analysis. He has also served as a faculty member in Whitman's Logtech and Defense Comptrollership programs, and as Faculty Advisor to Syracuse University's chapter of the American Marketing Association.

Scott is a former Harvard Business School professor, where he taught MBA Marketing Management, as well as doctoral research seminars. He has taught executive-level Marketing courses at Cornell University, at the International School of Management in Paris, and in the Logtech Residency in Singapore. He has also taught several courses on product development and marketing strategy as a Visiting faculty member at both Sejong University and Sogang University in Seoul, South Korea.

Professor Lathrop's academic credentials include an A.B. magna cum laude from Colgate University, an M.B.A. from the S. C. Johnson School of Management at Cornell University, and an M.S. and Ph.D. in Marketing and Cognitive Studies from Cornell University. His research focuses on the adaptive and often irrational aspects of consumer decision behavior; private label vs. national brands, and marketing strategies for durable and non-durable consumer products.

He has served as consultant to firms on a wide range of projects, from new product development to marketing strategy and e-commerce. Past clients have included United Airlines, Boise Cascade, ExxonMobil, Ocean Spray Cranberries, Owens Corning, Polaroid, McKesson Pharmaceuticals, Partners Healthcare, Nielsen Media Research, Parexel Pharmaceutical Research, Trex Construction Products, Office Depot, Caterpillar, and Sundyne Pumps. He currently partners with WMS Consulting, of Syracuse NY on selected projects.

Dr. Lathrop's marketing career started at L&F Consumer Products in Montvale, NJ, (now a subsidiary of Reckitt Benckiser) where his accomplishments ranged from new product development (Glass Mates and Spot Chasers brands) to team-managing Chubs, Wet Ones, and the company's flagship brand, Lysol Spray Disinfectant.
Ph.D., Marketing and Cognitive Studies, Cornell University
M.S., Marketing and Cognitive Studies, Cornell University
MBA, Marketing, Cornell University
Professor Lathrop teaches courses on Marketing Management, Strategic Brand Management, New Product Development and Consumer Behavior and Case Study Analysis at both the graduate (MBA) and undergraduate levels. He has also taught MBA and Executive-level courses on Innovation and International Marketing.
Professor Lathrop's research interests include brand equity and private label brands. He is also interested in adaptive decision making processes, decision behavior in complex choice tasks, and the role of innovation and new product development in companies.

Dr. Lathrop collaborates on selected strategic consulting projects with WMS Consulting, a consulting firm headquartered in Syracuse, N.Y.

Decision Behavior, Judgment and Choice: Constructive and adaptive decision making processes, decision behavior in consumer and B2B purchasing, applications of Behavioral Economics concepts in marketing, techniques and technologies of persuasion, including advertising, promotions, public relations and image management

Marketing and Corporate Strategy: Implementation of corporate strategy via actionable plans and processes; strategic management in shifting competitive environments; strategic Marketing in crisis situations

New Product Development: Implications of preference ambiguity for new product features and attributes; Impact of missing information on product choice
Publications
2021 Journal of Global Scholars of Marketing Science,31, Boyle, P., Kim, H., Woodside, A.

2018 Journal of Product and Brand Management,27,6,647-660, Boyle, P., Kim, H., Guzman, F.

The Value of Private Label Brands to U.S. Consumers: An Objective and Subjective Assessment

2013 Journal of Retailing and Consumer Services,20,1,80-86, Boyle, P.

Are Consumers' Perceptions of Price-Quality Relationships Well Calibrated?

2009 International Journal of Consumer Studies,7,1,63-68, Boyle, P.

Perceptions of Product Longevity: Will it keep going and going?

2008 Journal of Customer Behaviour,7,3,201-213, Boyle, P.

Store Brand vs. National Brand Prices: Willingness to Pay is not Equal to Willingness to Accept

Journal of Global Scholars of Marketing Science, Boyle, P., Kim, H., Woodside, A.
Jan 01, 2019

Nominated for Meredith Teaching Award

Whiitman School/ Professor SP Raj

Jun 21, 2018

Keynote Speaker, The Harvard Business Club of Syracuse monthly meeting

The Harvard Business Club of Syracuse

Jan 01, 2017

Whitman Class Marshall's "Favorite Professor"

Syracuse University

Sep 01, 2013

Development Grant for Whitman's Young Marketing Alumni Council

Whitman School of Management

Sep 01, 2012

Development Grant for Whitman "Rising Stars in Marketing" program

Whitman School of Management

May 31, 2012

Keynote Speaker, New York Insurance Association Annual Conference

New York Insurance Association

May 01, 2012

Whitman Dean's Citation for Exceptional Service to the Whitman School
Whitman Magazine

November 01, 2020 Whitman School of Management

Webinar on "Brand Activism - The Intersection of Social Movements and Marketing"

September 18, 2020 Whitman School

Has Cyber Monday changed

November 26, 2018 WSYR TV Channel 9

What Uber's arrival to central New York could mean for local taxi companies

June 09, 2017 The Daily Orange