Syracuse University Business Programs Highly Ranked in 2024 Princeton Review Entrepreneurship Rankings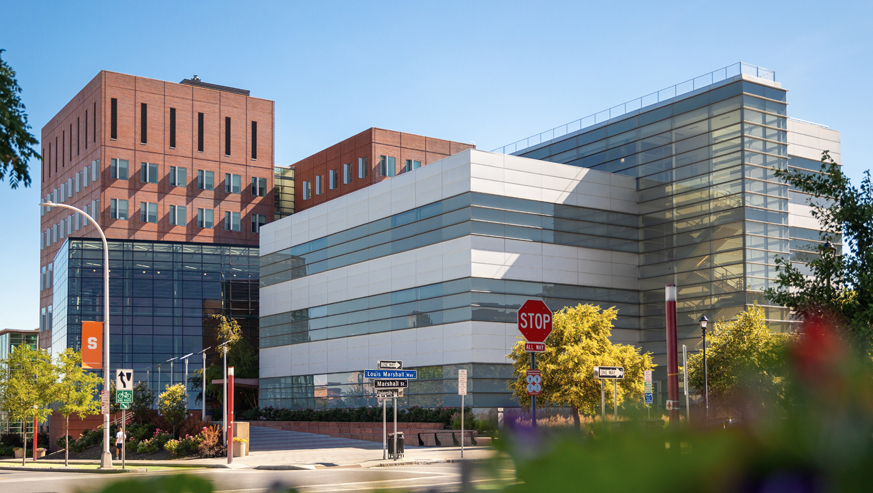 Syracuse University's Martin J. Whitman School of Management was prominently featured in The Princeton Review's Top 50 Undergraduate and Graduate Programs in Entrepreneurship rankings.
The Princeton Review ranked Whitman's undergraduate business program No. 14 in the country, up from No. 17 the previous year. Maria Minniti, Bantle Chair of Entrepreneurship and Public Policy and chair of the Department of Entrepreneurship and Emerging Enterprises (EEE) at the Whitman School, said, "Our success reflects the ongoing commitment of the Whitman School to provide innovative, experiential programs in entrepreneurship at both the graduate and undergraduate levels. Our efforts have been enabled by the broader University's ecosystem, which has made entrepreneurship a central feature of its identity and a pillar of its success. I am delighted to see our commitment to entrepreneurship education reflected in our upward trajectory in The Princeton Review rankings."
The graduate programs were also ranked in the top 50, at No. 21 this year. "The Princeton Review ranking is a welcome validation of the quality of our program and our focus on the student experience," noted John Torrens, deputy department chair and professor of entrepreneurial practice and program manager, Master's of Science in Entrepreneurship. "Our faculty are highly engaged in their students' work outside the classroom and provide mentoring, coaching and other helpful contacts. And, our students have access to a wide range of funding opportunities, such as the Orange Tank Venture Pitch Competition and Panasci Business Plan Competition, which give them greater opportunities to move their ventures forward."
The rankings are based on a survey The Princeton Review conducted in summer 2023 of administrators at nearly 300 schools. Tallies took into account more than 40 data points about schools' entrepreneurship programs, faculties, students and alumni.
"Entrepreneurs know that the best ideas often come from competition and pressure," says Jason Feifer, editor-in-chief of Entrepreneur magazine, who published the rankings. "Higher education is a great example of that. As more schools build out world-class entrepreneurship programs, their energy, excitement and powerful resources only grow — making the schools on our list the best at helping young leaders develop into tomorrow's world-changers."
For more information on Whitman's undergraduate entrepreneurship major visit: https://whitman.syracuse.edu/undergraduate/undergraduate-majors/entrepreneurship-major or for the graduate program visit: https://whitman.syracuse.edu/full-time-masters-program/masters-in-entrepreneurship.