From the Director of Alumni Engagment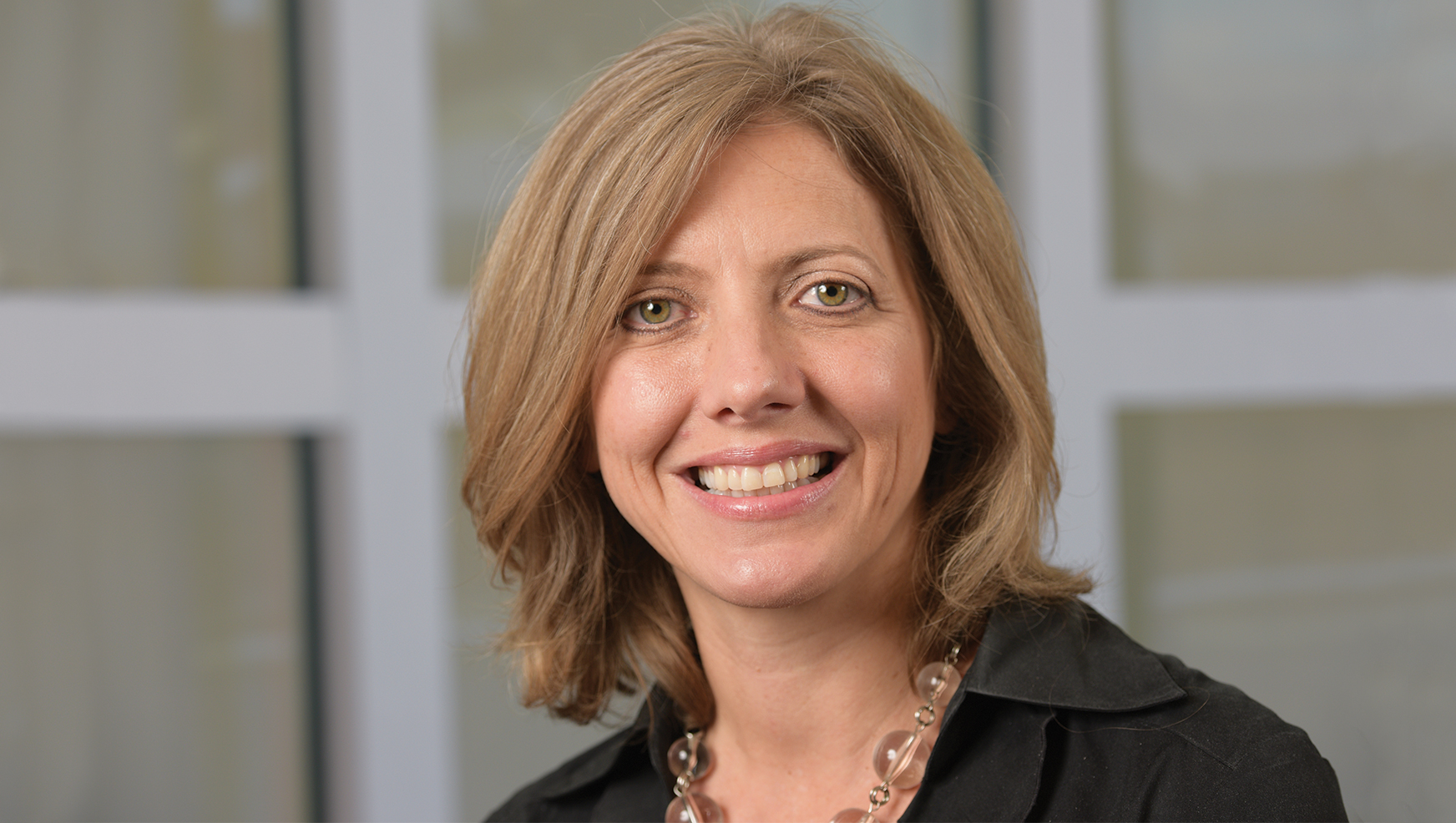 Learning Beyond the Books
With the theme of this issue being experiential learning, I could take up far more than my allotted page sharing how our alumni and friends make real-world, hands-on, practical, relevant and timely learning possible for students. That learning includes experiences that happen inside the classroom and those that take students beyond the books and outside the walls of Whitman.
Pictures tell the story best, and these certainly illustrate the impact alumni have by sharing their time, connections, knowledge, resources and financial gifts to provide students with transformative experiences that enable learning and lessons that will distinguish them as they go before potential employers.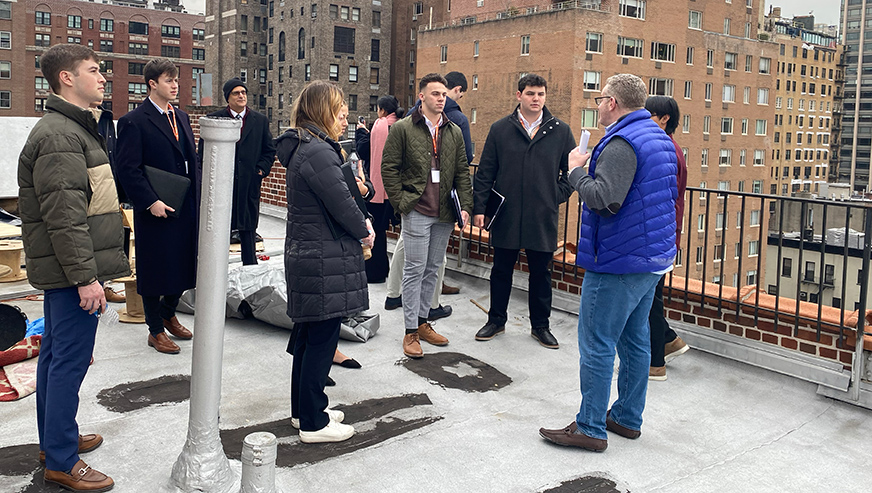 [1] Peter Hungerford '05, founder and managing principal of PH Realty Capital LLC, hosted students on Whitman's first real estate career excursion to New York City. Hungerford was among 12 alumni who welcomed students to learn about various roles in real estate. More than 30 alumni also joined for a real estate networking night with the students. The trip resulted in career connections and several summer internships for students, including one at PH Realty Capital.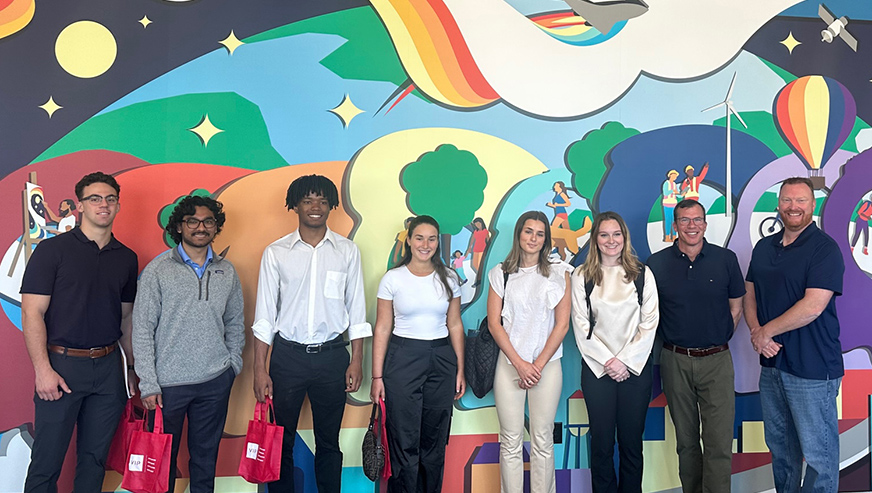 [2] The Fetner Real Estate Program, founded by Whitman Advisory Council member and Syracuse University Trustee Hal Fetner '83 and his wife, Nina, gives students the opportunity for a deep dive into real estate careers though summer internships, alumni engagement and industry programming. This year's cohort got started early with a spring semester visit to VIP Structures in Syracuse hosted by Mike Durkin, vice president of client and investor relations.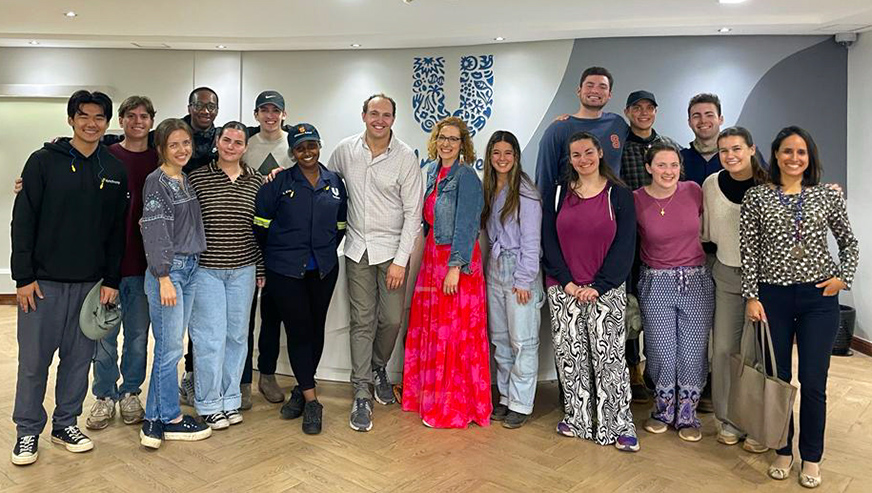 [3] Again this year, students in Assistant Teaching Professor Elizabeth Wimer's course Managing in a Global Setting had a culminating experience with a trip to Africa. This included a visit to one of Unilever's manufacturing facilities in Kenya. The partnership was made possible by Young Whitman Advisory Council Chair Josh Fishman '12, senior brand manager, Suave and Strategic Projects; and Ethan Rothschild '15, human resources director, organizational design and transformation. Fishman even traveled to Africa for a few days to join the group for the Unilever tour.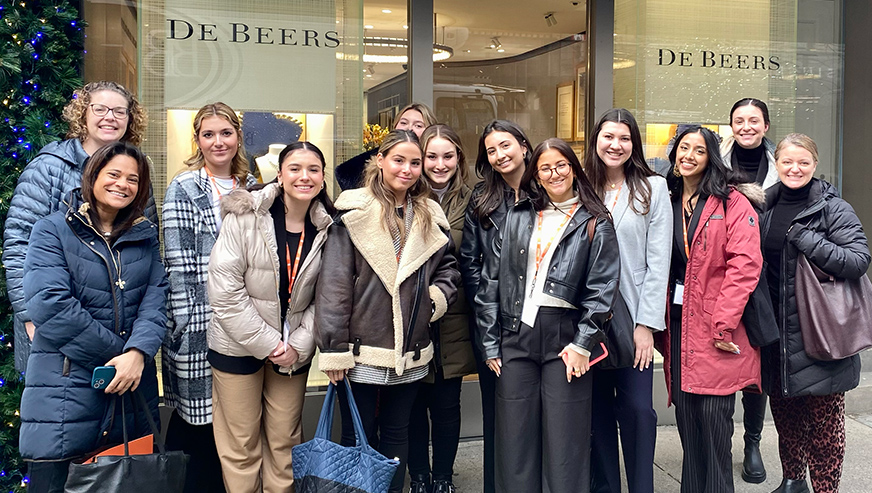 [4] On a recent trip to New York City, retail management students enjoyed a visit to De Beers, hosted by Betsy Hawley '03, vice president of merchandising and operations, and Jess Behr '18, merchandising manager, to learn about roles and responsibilities at this leading luxury jeweler.
[5] The Spring 2023 semester wrapped up with a celebration that included internship presentations and a rooftop networking reception. Pictured left to right at the reception are Lindsey Latorre '24; Scott Bloom '88, president, Bloom Real Estate Group; Kevin Liu '24 and Brian Gladstone '17, vice president, Meridian Capital Group.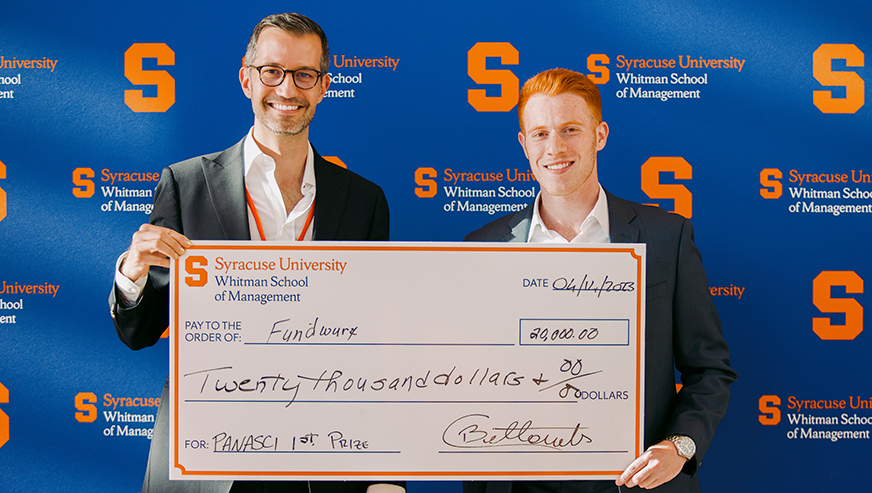 [6] The Panasci and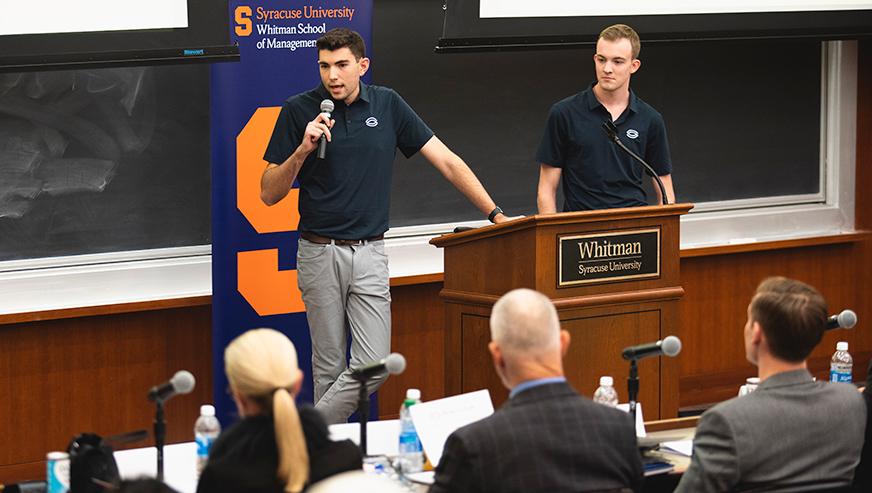 [7] Orange Tank business pitch competitions hosted at Whitman support student entrepreneurs both with capital and counsel. Thanks to the generosity of alumni donors like John Couri '63 (A&S), H'08, co-founder of Duty Free International and president of the Couri Foundation; and Aaron Krause '92 (A&S), president, CEO and inventor of Scrub Daddy, winning ventures earn financial awards to move the businesses forward. And, alumni judges and coaches give their time to provide perspectives and advice to budding business owners.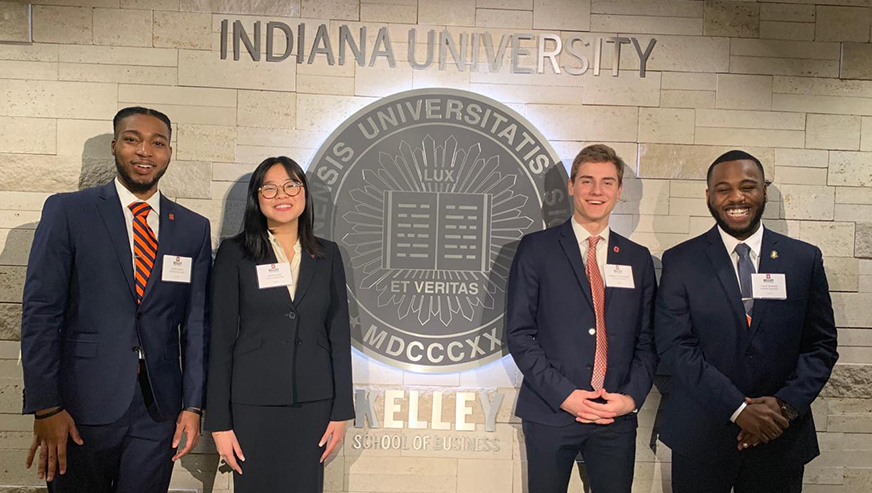 [8] Opportunities for students to participate in case competitions across the country are beneficial to personal growth and developing a diverse perspective. A shining example of this was a Top 10 finish at the annual Kelley School of Business National Diversity Case Competition at the University of Indiana by the team of Matthew Piotrowski '23, Andrea Lan '22, Jabril Alston '22 and Omari Romain '22. The students were among 42 teams of underrepresented minority business students at the competition to learn about diversity-related problems in the workplace, formulate strategies to tackle those issues and network with students and professionals from some of the world's biggest brands.
[9] Though alumni and friends make experiential learning outside the classroom possible, they often also enrich the classroom experience with lectures, career conversations and case projects. Lay-N-Go Co-founders Adam '96 and Amy Fazackerley provided a case project to entrepreneurial marketing classes, which tasked the students to develop a social media strategy built around some of the Lay-N-Go products.
If you've played a part in making an experiential learning opportunity possible for our students — and hundreds, if not thousands, of you have — thank you! If these photos inspire you to be part of a future experience that practically prepares the next generation of business leaders with Whitman degrees, please contact me. It takes an Orange village!