Undergraduate Program
Finance Major
A solid finance background is integral to decision making in all areas and levels of management. A career in finance entails analysis of current economic and business conditions, as well as the uncertainties and risks the future may hold. Whether you are working for an investment bank on Wall Street, a family business on Main Street or a multinational company in Shanghai, the profession offers opportunities that can be both intellectually and professionally rewarding. The need for finance professionals is rising rapidly. Finance majors can anticipate a dynamic and exciting discipline with a unique blend of theory and practical applications.

Notable Hiring Companies
Bloomberg
EY
Deloitte

Internship Positions
Banking and Capital Markets Intern
Global Investment Banking Summer Analyst
Full-time Positions
Financial Analyst
Business Analyst
Investment Banking Analyst
Associate Consultant

$43,500-120,000
base salary range
#34
Undergraduate Program,
Poets&Quants 2022
Real World Readiness
The Whitman School academic experience is enriched by the availability of the same technology and tools used by seasoned financial professionals. Whitman's Ballentine Investment Institute offers a state-of-the-art trading room where you will have personal access to current market data, live news feeds, software for analysis and other resources used by professionals in the field, including 11 Bloomberg terminals. Students can achieve the Bloomberg® certification, as well. These resources, coupled with required internships, career exploration programs and opportunities to engage with leading companies and accomplished alumni in nearby New York City, will give you a decided edge over your peers in the marketplace.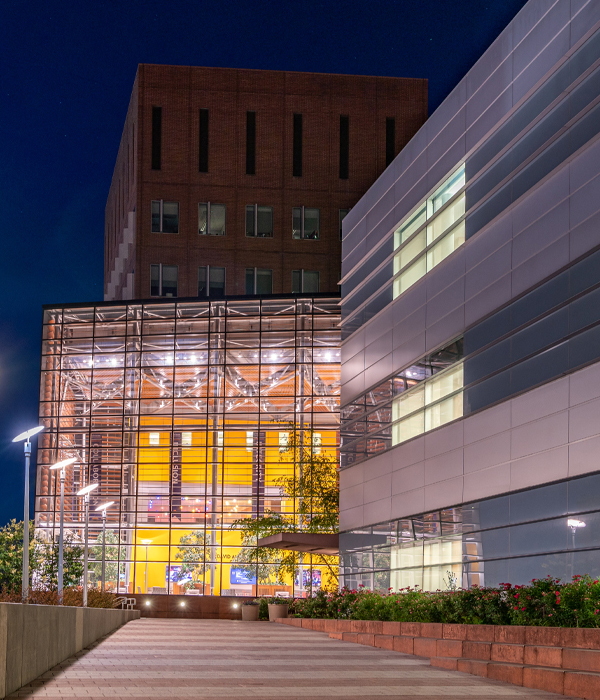 Clubs and
Connections
Whitman offers many clubs and opportunities to enhance the finance major experience. Among them are the Investment Club and our $5.5 million student-run Orange Value Fund. Participation in the programming and events of these organizations will expand your base of knowledge and introduce you to additional resources.
The Whitman School aims to inspire and prepare students for an ever-changing business world. Each semester dedicated staff and faculty work closely with alumni, donors and industry partners to create and facilitate experiential programming that bridges the gap between classroom learning and practical application — all while expanding job placement opportunities and helping students build meaningful connections
Bryan Reynoso
Coming to Syracuse and being at Whitman was a choice with a promise for better things to come.
Read Profile

about Bryan Reynoso
Finance and Entrepreneurship & Emerging Enterprises
Julia Fein-Ashley
I think one of the great things about the Semester in NYC program is that all three students that have been selected for the Goldman Sachs Equity Research Internship have been a part of the Orange Value Fund.
Read Profile

about Julia Fein-Ashley
Accounting and Finance
Reh Balsara
During my first two years, I became aware of the strong interrelationship between quantitative management disciplines and their imminent transformation by technology and data science.
Read Profile

about Reh Balsara
Accounting, Business Analytics and Finance