Undergraduate Program
Marketing Major
Today, marketing is fast-paced due to the rapid growth of digital technologies, data analytics and fewer geographic boundaries than ever before. A successful marketing career requires strategic thinking and sound analytical capabilities — both quantitative and qualitative — as well as strong interpersonal and communications skills to understand and react to the needs of the customer. Our program is designed so you'll encounter all the basic challenges in the industry — how a company decides what to sell, which customers and markets to target and how to build and manage relationships for sustained profitability.
Notable Hiring Companies
Amazon Advertising
Deloitte Digital Consulting
IPSOS
Internship Positions
Brand Marketing Intern
Paid Search and Social Intern




Full-time Positions
Business Development Associate
Digital Marketing Specialist
Marketing Analyst
Integrated Marketing Coordinator



$40,000-90,000
base salary range
#34
Undergraduate Program,
Poets&Quants 2022
Real World Readiness
Students complete internships at major companies across the globe, participate in sales and business case competitions and shadow and network with marketing professionals. A Marketing Career Exploration trip to prominent New York City firms helps students learn how companies use marketing in different ways. Over the years, students have visited a variety of companies, including Turner Broadcasting, Deloitte Consulting, the National Basketball Association (NBA), Disney and ABC Family, Bloomberg and SONY.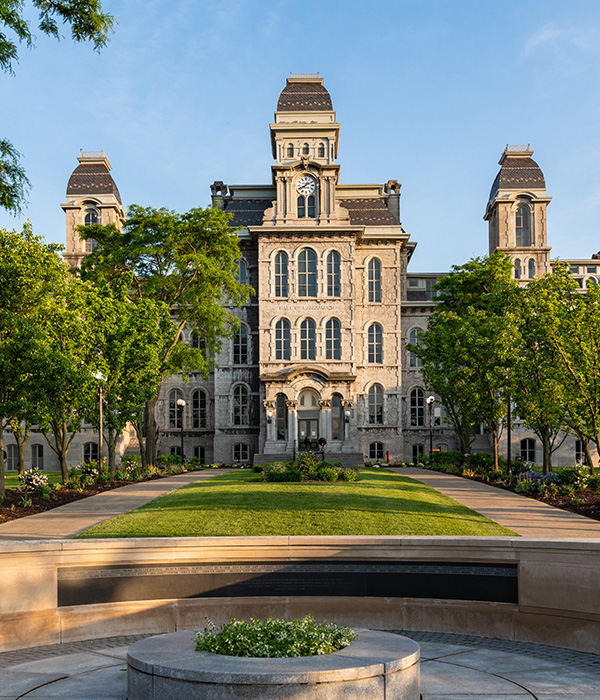 Clubs and
Connections
The Whitman School's many clubs expand your base of knowledge and help prepare you for the responsibilities of a career in marketing. What's more, many marketing students participate in Syracuse University's chapter of Enactus, a student organization that strives to make a sustainable world — socially, environmentally and economically.

The Whitman School aims to inspire and prepare students for an ever-changing business world. Each semester dedicated staff and faculty work closely with alumni, donors and industry partners to create and facilitate experiential programming that bridges the gap between classroom learning and practical application — all while expanding job placement opportunities and helping students build meaningful connections
Ethan Walsh
I chose Whitman because I wanted somewhere that had great connections throughout the country and the globe.
Read Profile

about Ethan Walsh
Finance and Marketing Management
Lily Buckley
Whitman provides so many ways to experience each major and explore individual interests. I had a hard time deciding what I wanted to pursue.
Read Profile

about Lily Buckley
Accounting, Business Analytics and Supply Chain Management