The MBA program online delivered by the Whitman School prepares you to thrive in a world of accelerating change. Through a curriculum built to reflect real-world business trends — and continually updated to adapt to the evolving business landscape — you will gain the skills you need to be an effective leader and tackle tomorrow's business challenges no matter where you are in your career.

The 54-credit online MBA curriculum, which can be completed in as little as 24 months, reflects our commitment to keeping up with current and future business trends. That means continually evolving and refreshing content in our courses.


Our flexible curriculum empowers you to tailor your MBA experience based on your career interests by choosing from six specializations , including Accounting, Business Analytics, Entrepreneurship, Finance, Marketing Management, and Supply Chain Management. 


The College of Law and the Whitman School have also launched the nation's first online joint J.D./MBA degree program. Learn more about the groundbreaking J.D./MBA program.
Get Started:
Online MBA Program
Online Student Experience
Our online MBA program is designed to help you build lasting relationships, learn from the same faculty who teach on campus and apply new skills in real-time. Through live online classes offered at flexible times, you will network with diverse professionals while working to solve complex business challenges.

Outside of the classroom, you have access to a support team that includes a student success advisor, academic advisor and career coach — all with the goal of empowering your Orange business career.


Residencies

During the program, MBA students attend three in-person residencies where they explore timely topics in the evolving business landscape.
These hands-on, weekend conference-style experiences empower students to dive deeper into emerging business trends while participating in workshops and meeting classmates, faculty and prominent business leaders. 

Residency Options:
Whitman Challenge

Business of (Industry)

Skill Building

Emerging Trends
Past in-person residencies have been hosted in business hubs such as New York City, Denver, Hong Kong and Munich. In contrast, recent residencies have focused on how businesses have adapted during the pandemic.


2023 Residency Dates and Locations
World-Class Orange Faculty
Whitman faculty bring years of experience to close-knit, 20-person classes that promote engaging group discussions. Each professor is committed to providing a customized approach to class exercises where students address complex business scenarios and prepare for tomorrow's business challenges.
Meet some of the professors who teach in our MBA program online.

10
years of work experience

STEM
Designated

Many of our master's programs carry STEM designation.
#11
in Best Online MBAs Ranked by
Fortune Education in 2022
Deadlines
June 23
Early Priority
Application
July 13
Priority Application
Aug. 10
Application Deadline
Flexible Timelines
Four entry times per year: Jan., April, July, Oct.
The MBA Program can be completed in as little as 24 months.
Classes are offered six days a week, 7 a.m. to 9 p.m. ET, and all coursework and live classes are accessible via our full-service mobile app.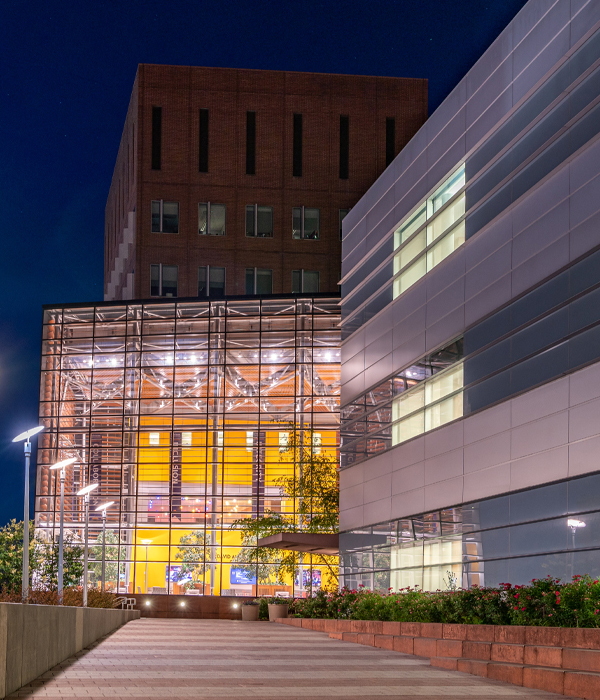 MBA
Online Curriculum
The online MBA program features a strong foundation in core business principles and allows students the flexibility to choose a specialization to focus their studies on an area relevant to their careers and personal interests

The program consists of 54 credit hours and is designed to prepare students to:


Understand how to manage organizational resources effectively.
Communicate effectively and persuasively.
Demonstrate skills in inquiry, critical thinking and problem solving.
Think strategically about business issues.
Dedicated Advising
As a Whitman graduate student, we want your experience to be filled with insightful dialogues and collaborative support from a dedicated academic advisor. You will have readily accessible support to ensure you are meeting your goals and that you have access to the resources to make sure you are on the right path to academic and professional success.
In addition to an academic advisor, our student success team will acclimate you to our online learning environment, provide the technological assistance you might need and send friendly reminders throughout your program.
Career Coaching and Resources
Students can receive comprehensive, one-on-one coaching that focuses on career guidance, resume review and interview preparation.
Enhance your learning experience, develop your core business knowledge and apply your leadership skills through real-world applications. Whitman offers a variety of global learning immersions to prepare and engage beyond the classroom.
Have Any
Questions?
We're here to help you become part of Whitman! Take your next step to enroll in our online program.