On-Campus
M.S. in Business Analytics
In today's marketplace, the demand for professionals who can use analytic tools to drive positive outcomes for businesses is rapidly increasing. Utilizing an action-oriented approach, the STEM-designated Master of Science in Business Analytics is designed to prepare you with the skills to become a data-driven business leader and decision maker.
Business analytics, which combines statistics, information technology and business coursework to assist in business decision making, differs from data science, which focuses more on the technical aspects and includes computer programming.

Scholarships
Most, if not all, master of science students are eligible for merit-based scholarships. All Whitman School scholarships are awarded based on merit and the qualifications shown on a student's admission application. Applicants are not required to apply separately for merit-based scholarships.

STEM
Designated

Many of our master's programs carry STEM designation.
#63
2024 MBA Programs,
U.S. News & World Report

On-Campus
Interested in online?
Deadlines
Mar 15
Regular Application
APRIL 15
Final Application
Notable Employers
BAE Systems
Deloitte
Raytheon Missiles and Defense
Sample Roles
Applications and Program Analyst
Program Manager
Program Timelines

You will complete 36 credit hours of courses that develop an interdisciplinary understanding of the applications of analytics to the fields of accounting, finance, marketing and supply chain management by using techniques for data collection, data visualization, statistical and pattern analysis and data mining.
16 Months
Summer Internship
3 Credits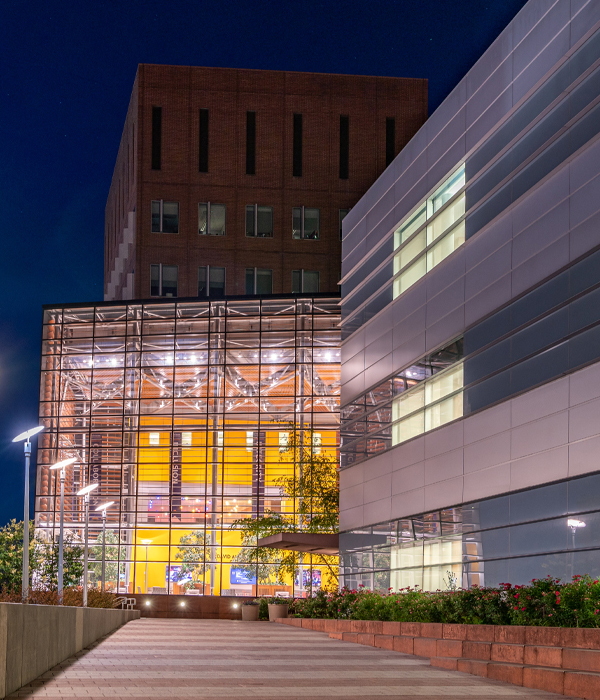 Master's
Admissions
Meet with our team to see how you fit as a master's candidate at the Whitman School!
Master's Advising
At Whitman, we are committed to your success. Find your path with the help of one-on-one guidance from your academic advisor. Forge new connections with students, staff and faculty across the Whitman community.
Master's Career Services
Develop your personal career plan with the help of one of our experienced career advisors. Leverage our professional development workshops, personal coaching sessions and practice interviews to set you on the path towards a successful career.
Enhance your learning experience, develop your core business knowledge and apply your leadership skills through real-world applications. Whitman offers a variety of learning experiences to prepare and engage beyond the classroom.
Student Profiles and News
Whitman Student Seeks to Use Business Analytics Knowledge and STEM-Designation to Become a Data-Driven Decision Maker
Elmir Guluyev
Master's in Business Analytics
This is my first time living alone, far, far away from my family...My classmates, professors, advisors and friends at the Whitman School have all helped me feel welcome and supported.
Elmir Guluyev '23 M.S. came to Syracuse University's Whitman School to increase his knowledge of business analytics, an area that has become a critical force across all business disciplines. When he graduates, Guluyev will not only enter one of the fastest growing areas of business, but he will also have earned a STEM-designation aimed at making Whitman graduate students the data-driven leaders and decision makers critical to today's competitive professional world.

This aspect was particularly attractive to Guluyev, who is from Azerbaijan, as the STEM (Science, Technology, Engineering and Mathematics) designation gives students who are in this country on F-1 visas the opportunity to extend their time in Optional Practice Training (OPT) from 12 to 36 months after graduation. This allows international graduate students more opportunity to gain work experience in the U.S., offering added value in the eyes of future employers.

Guluyev already has some practice with business analytics, as he has been working with his brother and a friend since 2020 to launch Freelance4az, the first website in his home country that will not only connect freelancers, employees and employers but also serve to promote the values of equity, fairness and community in the labor market, particularly for women. Even though his studies at Whitman keep him busy, Guluyev continues to contribute to the startup as its data analyst, using the new skills, tools and platforms he has learned to benefit the budding project.

A teaching assistant and a business analytics ambassador on campus, Guluyev is pleased that he chose to attend the Whitman School, noting how much he has already learned both in and outside of the classroom.

"I was looking for a comprehensive, quality and affordable program, and I found that at the Whitman School," says Guluyev, a graduate of Azerbaijan State University with a bachelor's degree in international economics. "I've always studied hard, but, at Whitman, I'm working with the very best professors and leveraging my interest in business analytics across various disciplines. I've also learned to be organized, improve my multi-tasking and productivity skills — and, on top of that, not waste a single bit of my time."

Having relocated from the other side of the globe to attend the Whitman School, he has also quickly learned some important life skills, as well.

"This is my first time living alone, far, far away from my family," he explains. "The experience has taught me to stand on my own feet, not to fail myself and to learn from my mistakes. My classmates, professors, advisors and friends at the Whitman School have all helped me feel welcome and supported."

Fluent in four languages and currently mastering a fifth (Italian), Guluyev is optimistic that the world will be wide open to him when he graduates from the Whitman School next spring with a master's degree in business analytics and a STEM-designation. Right now, he is open to all possibilities, whether that be working in the U.S. for an extended period of time, returning to his native country or taking his highly sought after skills almost anywhere if opportunity knocks. Whatever he chooses, Guluyev will look back on his choice to attend the Whitman School as one that solidly put him on a path to success.
By Caroline Reff
Have Any
Questions?
We're here to help you become part of Whitman! Take your next step to enroll in our world-class M.S. programs.