Online
Masters in Supply Chain Management
Develop Supply Chain Expertise From a School With More Than 100 Years of Experience

Since 1919 when the School of Management established the nation's first supply chain management program, the importance of a reliable supply chain has skyrocketed, and companies have had to adapt and develop innovative solutions at an unprecedented rate.

Our Master of Science in Supply Chain Management program online is determined to meet the needs of the industry by preparing the next generation of inventive supply chain leaders. Now, you can earn your degree online from wherever you live, learning to make meaningful decisions through risk management, financial management and improvement of efficiencies in distribution and manufacturing.



Get Started:
M.S. Online
Programs
Meet the Current Demand
According to a report from the Graduate Management Admissions Council (GMAC), about a quarter of U.S. companies looking to hire MBA graduates are seeking those from a supply chain master's degree program.*

The program capstone is also registered as a certified training provider for the Council of Six Sigma Certification, providing students with the body of knowledge and the qualifications needed to pursue a Green Belt certification from the American Society of Quality.
* Graduate Management Admission Council External, 2019 Business School Hiring Report (Retrieved October 2020)
36
average age of students

STEM
Designated

Many of our master's programs carry STEM designation.
#12
Best School for Vets
by Military MBA
Deadlines
June 22
Early Priority
Application
July 13
Priority Application
Aug. 10
Application Deadline
Flexible Timelines
Four entry times per year: January, April, July, Oct.
The M.S. Program can be completed in as little as 12-15 months.
Classes are offered six days a week, 7 a.m. to 9 p.m. ET, and all coursework and live classes are accessible via our full-service mobile app.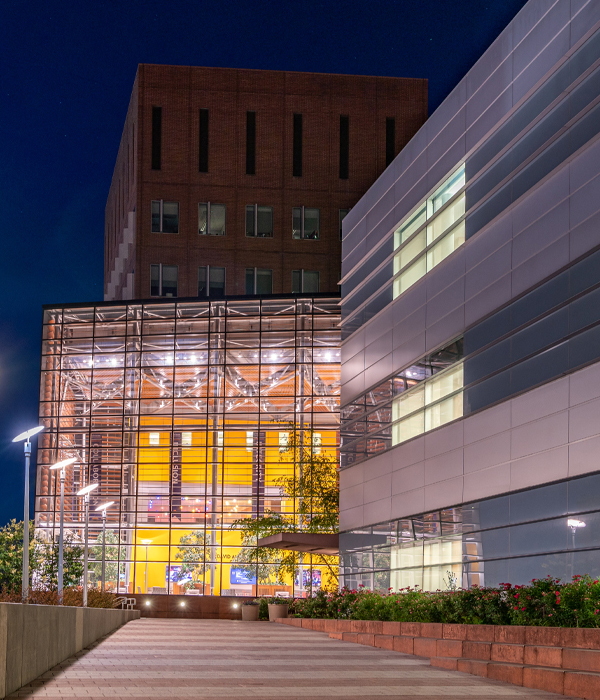 Supply Chain Management Online Curriculum

The supply chain management program prepares graduates to use supply chain design and analysis expertise to make meaningful distribution and manufacturing decisions for their organizations.


The curriculum consists of 30 credits and is designed to teach students how to structure problems and perform logical analysis for the supply chain field. Students will complete management and supply chain core coursework, selective courses, an elective and a capstone course in Lean Six Sigma.
Dedicated Advising
As a Whitman graduate student, we want your experience to be filled with insightful dialogues and collaborative support from a dedicated academic advisor. You will have readily accessible support to ensure you are meeting your goals and that you have access to the resources to make sure you are on the right path to academic and professional success.
In addition to an academic advisor, our student success team will acclimate you to our online learning environment, provide the technological assistance you might need and send friendly reminders throughout your program.
Career Coaching and Resources
Students can receive comprehensive, one-on-one coaching that focuses on career guidance, resume review and interview preparation.
Enhance your learning experience, develop your core business knowledge and apply your leadership skills through real-world applications. Whitman offers a variety of global immersion learning experiences to prepare and engage beyond the classroom.
Bradley Pokorny
One of the main factors in my decision was the residencies that the online MBA program offers. There's something about sitting down and conversing with your professors and classmates that appealed to me, especially since the rest of the program was online. Whitman really rolled out the red carpet for our visits to campus, and everyone was so welcoming.
Read Profile

about Bradley Pokorny
MBA
Have Any
Questions?
We're here to help you become part of Whitman! Take your next step to enroll in our online program.